Adoption Under the Radar
There are probably tons of restaurants near you that accept bitcoin cash and you just don't know it.
I saw this post on Member and wondered how Austin had so many btc/bch accepting merchants. I noticed a bunch of them use a service called Menufy which allows the merchant the option to accept btc/bch payments via Bitpay. Then I realized that there are actually a ton of bch accepting merchants near me too! I would assume it's only for online orders, but still pretty cool.
I'd recommend going to the menufy site with the 2 letter abbreviation of your state (example: menufy.com/CA for California) and checking out what restaurants near you accept it. Just choose a restaurant near you and click the vertical ellipsis to reveal whether they have the bitcoin icon like this: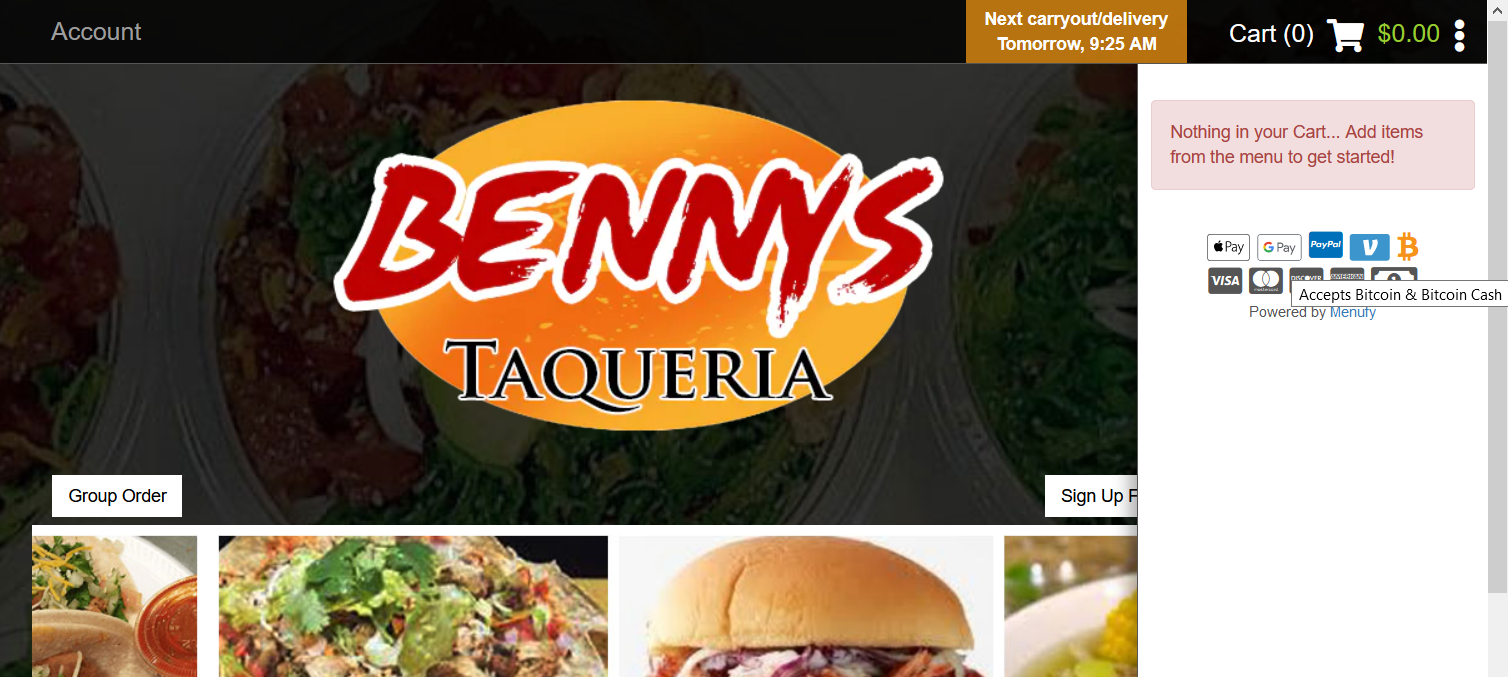 I had always assumed there were no bitcoin accepting merchants near me since https://map.bitcoin.com never shows anything, but it looks like that page could potentially be updated to include hundreds of new merchants across the country!
Thanks to @FreeTrade you can now find these 6000+ restaurants on the Member map here
Enjoyed this article?
Earn Bitcoin Cash by sharing it!
Explain
...and you will also help the author collect more tips.
Comments