Bullies Of The Mind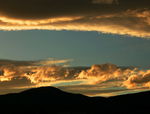 Same feeling we get when we are being bullied physically, same feeling we get when our minds play are plagued with fear, it can get so intense that we feel helpless and moody, funny how many people are presently bullied from their thoughts, not yet reality but already so scared, I'm not talking phobias alone, there is the place of phobias and there is the place of actual overthinking, thinking about the worst case scenario and dwell so much on this thoughts that it dents the mood, it could even be thoughts partaking to a person, and this thoughts overtime being to affect the way we view the person.
Recently I saw about a comedy where a man was chased out of his apartment by his girlfriend because she dreamt about him cheating on her in his dream, crazy right, but you'll be shocked to see how many people are presently affected by mere imaginary things rather than actual occurence. The doubts, the sudden change of attitude, the decrease of affection, all from an hunch, all from a thought or even a dream, we've got to stop, maybe be careful but they deserve our full love especially when they are really putting genuine efforts. Seeing we never know for sure, then choose to love and be at peace.
The "smart ones" as they claim would not wait for it to happen in reality, they would have already start acting on suspicion and putting on defense as though its about to happen. Its risky because you can end up doubting someone who is putting work to make things work, a little slide off would appear as a sign and boom comes the attack, all this could end a decent relationship or friendship, I advice it's best to give the benefits of a doubt, up until it happens in reality, I presume that whoever we claim to love is worth giving the shot, so remove every doubt so you can give your 100% into the relationship.
Not only on relationship does our mind get plagued by fear, fear that comes to affect our response to everything happening around us, some have believe that there are forces working against them, so if something good is presently happening they are already looking for where the bad is coming from. If they get a deal today, they are most likely to experience something troubling, not because there is truly a force on their back at all times, but because fear is already a smoke and its negativity is fed upon by the devil, so yes it comes, many who know this take positivity very seriously.
Ever wonder why people are so big on positivity as though life doesn't just happen, more like are we saying as far as we remain positive then bad things won't happen, not so, there would be natural occurrences, but be sure you'll win everytime, so if you fall sick, be sure that sickness can stay long in the body because you are mind and thoughts are already rejecting it, this positivity does nothing more than pleasing God, which in reality is all we need to please, so when you're broke and you are positive to be rich, it's more as a prayer already, for the bible says "without faith its impossible to please God".
However our minds are constantly seeing the negatives cause of the environment it operates in, the world is filled with different theories and perceptions, most of which are controlled by wrongs and negativity, in a gathering of two or more people, acting on positivity makes you feel like you're so unreal, like you're not truthful to what's really going on. Its almost like expecting things to go bad and go to worst is the way we all should operate, once you start fixing your mind on positives and greatness, you start making enemies, well understand the usefulness of staying positive as it truly pays off.
Negativity is a bully of the mind, fear is a bully of the mind, learn to chase them out, if expecting bad to happen is normal, then expecting good to happen should also be normal, so why not pick sides, pick the side you'll prefer to dwell on, and no matter what is happening around, stay on your side, its really isn't that hard, doesn't come easy to stay positive though, but over time with conscious learning we become experts and we can then do it easily.it really work guys, to believe in the best, to believe life would be great even when in a deep mess works out and events turns out beautiful at last.
The world is only a field, we are players, yet the rules are not made by us, and neither are we officiating the game, our God is, and he works on rules and just as any game, he can make a decision if he wishes too, we can only complain or be favored however we must obey his rulings, knowing this we should look for ways to get favored by him officiating our lives, and we can please him by staying positive, by removing fear from our minds and believing as though the goodness is here. The bible says "for God has not giving us the spirit of fear, but of peace, of love and of a sound mind" build a sound mind today.
Oh yes, happy Sunday guys, and welcome to October, God bless you all ❤.