It All Started With A Beach Called Bitcoin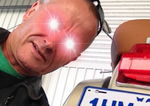 It was 1964. Frankie Avalon and Annette Funicello were introducing Bikini Beach and the new surfing lifestyle to the world.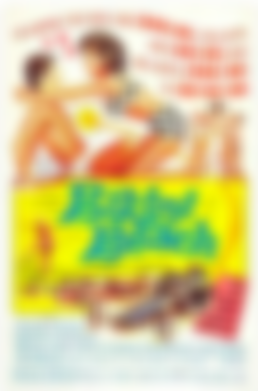 Nearly 60 years later, thanks to @JohnMannel on noise.cash, I became aware that there was a real beach called Bitcoin Beach and they were introducing the Bitcoin Economic ecosystem to the world.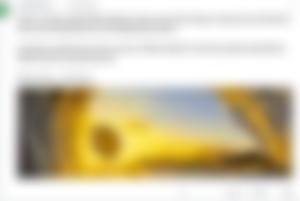 I wanted to know more. So where does some one go if they want to start their research. Twitter of course and search Bitcoinbeach.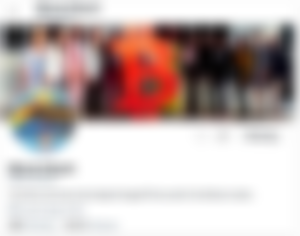 Turns out Bitcoin Beach is in El Zonte, El Salvador.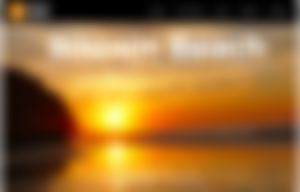 Bitcoin Beach
The Bitcoin Beach project was started in 2019, by a Californian surfer by the name of Mike Peterson. Mike was doing charity work for young people when an anonymous American donor offered a gift of more than $100,000.
There was just one condition: It would be paid in Bitcoin and was to be distributed directly to residents of El Zonte. With the aim of kickstarting a local sustainable Bitcoin Economic ecosystem in the coastal town of El Zonte, El Salvador. Where the majority of people do not have access to bank accounts and the local businesses could never qualify for merchant accounts needed to accept credit cards.
El Zonte is Chiltuipan's main beach. It is promoted to tourists as the most bohemian beach destination in El Salvador. So much so that its regular visitors have called it "Pueblo loko", the (crazy town).
El Zonte has two popular surfing spots separated by a river, with an inlet that creates long waves on the right, and to the left very good waves for "skate" style surfing.
This stretch of coastline is fast becoming a mecca, as a world class surf destination. In 2021 the ISA World Surfing Games were held on this stretch of coast called Surf City.
ISA Surf City World Surfing Games
There were stories appearing on twitter showing the surf community loading up their Lightning Network wallets with Bitcoin, ready for their El Salvadorian surf safari.
And to top it off the Presidente de El Salvador, Nayib Bukele had proposed that Bitcoin would become legal tender in their country, as well as the US dollar.

So it looks like Bitcoin Beach project may have been a trial run for the full roll out on the national stage.
I chose this title because Bitcoin Beach was what started my fascination with all things @nayibbukele , @bitcoinbeach and El Salvador.
But it also has a second meaning, in that I believe that what started in 2019 as a Bitcoin Economic ecosystem experiment eventually lead to El Salvador's adoption of Bitcoin as a national currency (aka legal tender, Freedom or Fck You Money).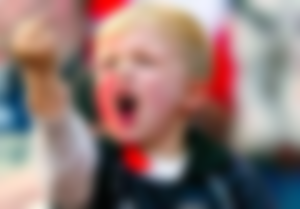 And if you really want to know what is happening in El Salvador, don't just read the mainstream media headlines. But also try and get the inside goss from people who actually live there. Then make up your mind whether the dude is really an "evil dictator".
The first time I saw this term applied to the Presidente de El Salvador was in @Greenchic series of posts, January 4th and 19th 2022.
Crypto celebrities are not heroes, examining the case of El Salvador's Nayib Bukele
Understanding the logic of why El Salvador's move on making Bitcoin legal tender risky for the country's financial stability and solvency
A few publish0x readers took exception the assertions made in the later post that seemed to be solely based on the mainstream media such as Bloomberg and Decrypt.



And to make matters worse, there is even another article published 3 months ago with exactly the same title but on a different platform. (Cut and paste journalism???? or just plain old plagiarism) 
Understanding the logic of why El Salvador's move on making BTC legal tender is risky for the country's financial stability and solvency
Even uses the same lead image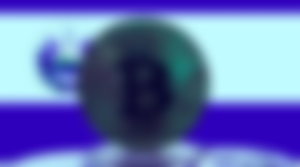 It is to be expected that there was going to be a lot of Nayib Bukele and El Salvador bashing going down, given the move to make Bitcoin legal tender.
As Hillary Clinton so eloquently puts it.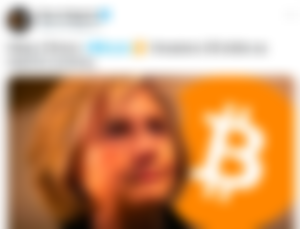 Or the International Monetary Fund (IMF)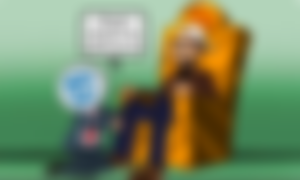 Thanks to @Greenchic posts, it did encourage me to dust off the beginnings of the Bitcoin Beach draft. Change the title and delete one of the two  sentences I had written
@Greenchic has promised to read my post when it finally gets published. 
Alternate Sources That Take You Down The Rabbit Hole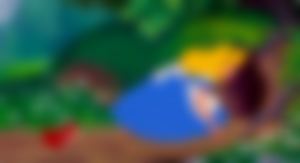 @ijatz_La_Hojita
I was lucky to meet @ijatz_La_Hojita on noise.cash. He works in IT and initially was not that enthusiastic about Bitcoin becoming legal tender, as would he would have liked Bitcoin Cash to have been the chosen one.
El Salvador was proposing to give every citizen $30 of Bitcoin on the Chivo wallet. I was trying to give the amount some context and posted on noise.cash what $30 of Bitcoin would mean to the average El Salvadorian, based on the official average wage.
@ijatz_La_Hojita was able to clarify that based on his income, the $30 Bitcoin gift was about a tenth of his monthly wage. As his income was less than half the official figure.
Have also been following @la_hojita on twitter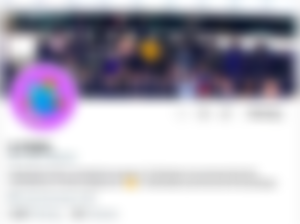 @la_hojita had commented that he was concerned that @nayibbukele was intending to attend Bitcoin 2022 in Miami and that his enemies could take the opportunity to remove a thorn from their sides.
So when @nayibbukele decided he had more pressing things to do at home.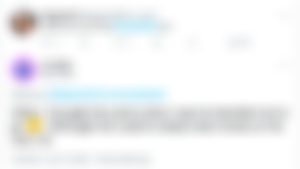 Turns out he also has a sense of humour.
With only 3.7 million followers on twitter he may not be in the same league as @elonmusk with his ever growing 81.2 million followers. But @nayibbukele has a similar style, likes obtuse tweets, memes and occasionally tweets in English. But they usually require further research to understand the full meaning behind the tweet.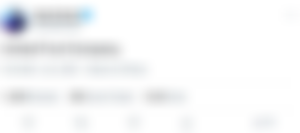 This tweet lead to the Banana Wars, where the phrase "Banana Republic" came from and of course the role United Fruit Company played in the region.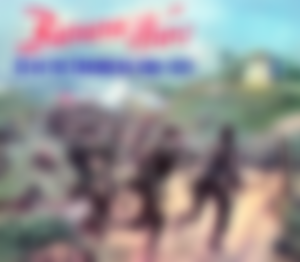 But never quite got the significance of that tweet until recently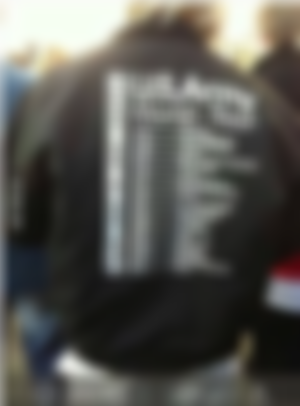 U.S.Army World - Tour
El Salvador 1981
Bingo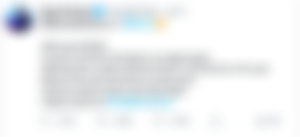 This tweet lead to speculation as to which countries will follow El Salvador's lead and adopt.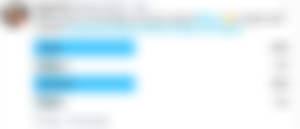 This one I particularly like. And he tweeted this on his phone while on the toilet wearing his baseball cap backwards, just after he bought the dip. Whats not to like.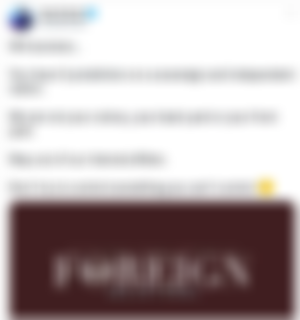 @RicardoBSalinas
So who is this Ricardo Salinas Pliego dude?
he is the dude on the left

3rd richest person in Mexico

recently visited @nayibbukele in #ElSalvador

chairman of Grupo Salinas, the parent company of the Banco Azteco

tweeted he thinks bitcoin is a good portfolio diversifier for investors and that he's working with Banco Azteco "to be the first bank in Mexico to accept bitcoin"

looking at mining of Bitcoin from a geothermal power plant owned by one of his companies

tweeted he has 10% of his liquid portfolio in Bitcoin

attended Bitcoin 2022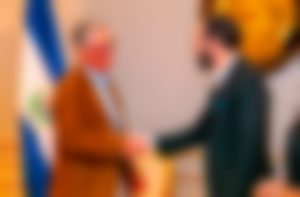 romanmatinezc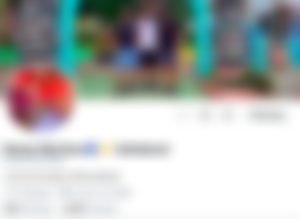 @romanmartinezc is the Bitcoin Beach community leader, so he posts lots of surfing and sunsets as well as local Bitcoin news. And gets to take selfies with the likes of max and stacey.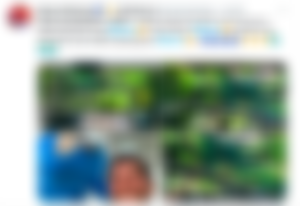 These are just few of the people I discovered on the journey down the Rabbit Hole.
Moral Of The Post
Don't believe everything you read, especially MSM and twitter.
Before you form your opinion gather from as many sources as possible. It is called Do Your Own Research for a reason.
I will leave you with this MSM opinion piece from Anna-Cat Brigida and Leo Schwartz.
Six months in, El Salvador's bitcoin gamble is crumbling
and finally from El Salvador.
85% approval rating in latest CID Gallup poll. Not bad for an "Evil Dictator". I think the other 15% must be Mara Salvatrucha (M-13) gangsta.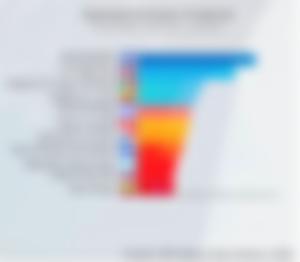 The END (not really, it is only the beginning)
tip, like, follow and use the referral links below
Free Zcash (ZEC)
Claim ZEC every 24 hours from the PipeFlare Faucet. Earn commissions on 4 tiers of referrals (50%, 30%, 20% and 10%). Plus claim free 1FLR (native token) and MATIC
Claim ZEC every 24 hours from the Global Hive Zcash Fountain. Earn commissions on 4 tiers of referrals (10%, 5%, 3% and 2%)
https://globalhive.io/auth/register?ref=2113
Free ZEN
Claim ZEN tokens every 20 hours from the Horizen Faucet. Earn commissions on 4 tiers of referrals (20%, 10%, 5% and 3%)
https://getzen.cash/auth/register?ref=258534
Free Cryptos Suite Of Faucets
https://freeshibainu.com/?ref=15036 
https://freebitcoin.io/?ref=150742
https://free-doge.com/?ref=37011
https://free-ltc.com/?ref=10150
https://freechain.link/?ref=300
https://freecardano.com/?ref=150466
https://freenem.com/?ref=160445
https://coinfaucet.io/?ref=506273 (XRP faucet)
https://freeethereum.com/?ref=52151
https://freedash.io/?ref=19102
https://free-tron.com/?ref=40330
https://freebinancecoin.com/?ref=40657
Noise
https://noise.cash/u/Bragato18
Twitter
@Bragato18CCS
LocalCryptos
Peer2Peer marketplace for buying and selling BTC, ETH, LTC, DASH, and BCH
Statera Project (STA) and Ampleforth (AMPL)
If you like what you have read, then you can join the Publish0x Community and receive a % of the tips.