Finding The Rabbit Hole
This post has been sitting in Drafts since March 2021. Then September 30 2022, @acesontop published his 5 year journey.
(I apologise in advance, this is very likely going to end up being a long post).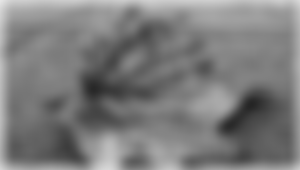 Two Times Early and One Time Late
As we both started down The Rabbit Hole about the same time. It prompted me to make the comment.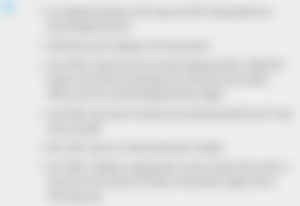 As @PVMihalache pointed out recently, us serial commenters were once put on a comment quota here on @Publish0x. Some of us just can't help ourselves.
Anybody that has been following B18 since the beginning, will have noticed I like The Rabbit Hole analogy. In fact my very first post used The Rabbit Hole theme.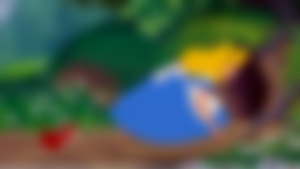 Turning a Crypto Skeptic Wife into a Crypto Advocate
It was 2012 when I came to Western Australia to work in the Mines. It was something I had always wanted to do but never quite got there.
Used to work as a Drillers Assistant in New Zealand, plotting the extent of the Huntly coal fields, Waihi gold mine, water bores and sulphur deposits in Rotorua. Absolutely loved the job, being outdoors, driving trucks, manual labouring and the money was pretty good by New Zealand standards. We could be drilling underground, on a swamp, on a lake or on hillsides. The Drillers were always talking about Western Australia. They had been there or were planning on going there to make their fortune. I liked the sound of their stories of the outback, the adventures they described.
When I arrived started doing the maintenance shutdowns as a Trades Assistant. Used to tell people back home I was getting paid $500 a day to play Beach Volleyball. I had one swing where I only worked 2 full 12 hour days in the 2 week cycle. I would be back in camp by lunch time playing beach volleyball all afternoon. Everything was provided:
flights to site

transport camp to site and back

accommodation

food

gym/pool/beach volleyball/tennis

clothing

Personal Protection Equipment
The only thing we had to do was wash our own work clothes. I was Living the Dream.
It was a culture shock coming from having to budget down to the last $$$ to having money to burn. Despite spending up large, the mortgage back home was quickly paid off.
Soon realised would need something other than multiple bank accounts to soak up the surplus $$$. The share market seemed the logical nextstep. It was going to be a huge learning curve.
We started following a few investment newsletters, searching for ideas. 
We eventually began subscribing to the @samvolkering Revolutionary Tech Investor newsletter. There was the standard 1/2 price introductory offer. We bought and sold some of Sam's recommendations and still HODL a few. 
Sam identified mega trends (disruptive technology). 
One of the things that appealed was the investment strategy, similar to what a Venture Capitalist does. For example you buy an allocation of shares in 20 companies, say $2,000 a pop.
the most you can lose is 100% of your capital. And the majority of your Disruptive Tech portfolio will eventually tend to zero, only after they have been back to shareHODLers for more funds, again and again.

a couple will break even or may be gain or lose some.

but you only need 1 to 100x. 
Our first trade was a total disaster. They were relatively expensive lessons but worth every penny. As Sam said 'you will eventually lose and it is best to do it early on. Before you start to believe you are a financial genius and lose everything" 💡
I had started keeping an Investment Diary of sorts to record the ideas. Thats a pen and paper diary.
The first entry was dated September 12, 2015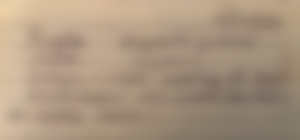 The next entry was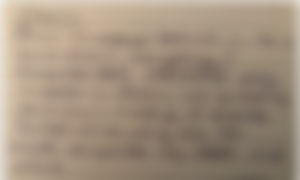 November 23, 2016 and Bitcoin finally gets a mention.  Sam said he recommended Bitcoin, despite Bitcoin not technically being a stock, he still considered Bitcoin as a revolutionary tech. Note that it was trading around $1009 AUD when I wrote that note.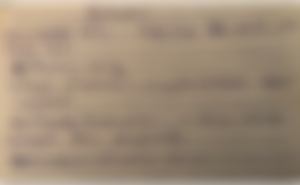 Secret Crypto Network
A year had drifted by, then my son started talking about crypto. Lil Luke a mate of his, had accessed his Super Fund and bought into crypto via a Self Managed Fund. And all the boys wanted to replicate his success story. Warning bells were sounding. It was time to take a leap of faith and learn this crypto thing. 
It was now July 2017 and Sam Volkering had bought out his Secret Crypto Network newsletter. As an introductory offer it was only $49 AUD per year, which seemed like a bargain compared to his RTI subscription. Yah gotta   ❤️    the name. Suppose all the good names were already taken.

So between Sam and Lil Luke we were guided in the right direction. Simple things like what wallet to use or what is the best place to buy Bitcoin. We still use Exodus Wallet, Coinspot and Coinbase. So their early advice has stood the test of time.
The Bitcoin Wars
Sam was talking about Bitcoin splitting in two on August 1st, 2017. To get some free crypto, all we had to do was get it all sussed in about 2 weeks, to meet the July 31st deadline. Having a tight deadline forced me to keep at it until I worked it out.
Back then it could take weeks to open a Coinbase account, not 10 minutes like it is now. It found it a real head fck. When I got stuck I would just come back the next day and try again. Bit by bit it was starting to make some sense.
Our first sats were purchased at $3,300 AUD and there was no going back. 
After a couple of years of the Secret Crypto Network guiding us, eventually Sam ceased publishing and moved onto other projects. But we had gained enough skills and experience to go it alone. Still following Sam on Twatter.
The In Between Years
trading the bear

airdrops

Coinbase Earn

Brave Browser
February 2020 we ended up on Publish0x chasing the free BAT tips. When I arrived, 95% of the tips were in BAT. It was my experience of struggling at the beginning, afraid to lose it all to the scammers or simply sending it to wrong address, that was the motivation to try and do what Sam and Lil Luke had done for me. 
So Publish0x was the perfect outlet to share what I had learned, explore new ideas, research (a post can take up to a year to write) and meet cool people.
Reality check is most people don't want to know. It does not matter how many times one is warned that the USI-Tech, BitConnect, LUNA or Celsius's of the crypto world are a disaster waiting to happen. Whats worse is they will probably not learn from the experience and will go on to repeat the same mistakes again and again. 💡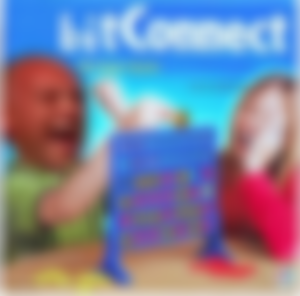 B18CCS
During 2020 people were starting to ask again and it was taking up valuable time researching and explaining. Of course there was a post.
Soon All Your Friends Will Start Asking About Bitcoin Again
By February 2021 and we had decided to formalise what I had been doing on an adhoc basis and Bragato18 Crypto Consultancy Services was launched. 
The idea being that if you start charging people like a wounded bull, then they will hopefully take things seriously. Or it will simply get rid of the time wasters and the idiot factor. That is something I have learned from my lovely wife. Who I affectionally refer to as The Ruthless Business Women. Damn handy having her in my corner.

The Back Story
There were a number of financial learning events where certain concepts or principals were introduced to me. While one may not fully grasp at the time, they still became the building blocks.
compounding

DCAing

budgeting

cycles

diversification

Buy Low Sell High

HODLing

taking profit

mega trends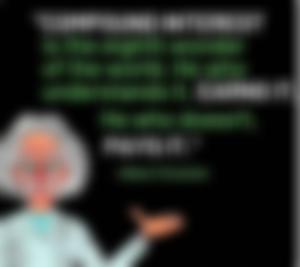 I was about ten years old. We lived on a sheep farm and my father talked to me about raising a calf.
Her name was Wilma. When Wilma becomes a cow, she will have her own calf (Benjamin). One buys a bobby calf (Doofus) from another farmer and Wilma raises the both of them.
The concept of compounding was explained to me in terms that a 10 year old farmers son would understand. By the time we left the farm to move to town, my herd consisted of one cow, 2 yearlings and 2 two year olds.  💡
When I was 12 years old, the family sold the farm and we moved to a large country town in the Mighty Waikato, .
I was given 50 cents a week pocket money.
I made a wall safe out of a cardboard box and put the box in a ventilation hole in the bedroom wall.  My bedroom was in the basement and mum had put up a fake curtain to hide the wall (and the wall safe).
Each week I would divide the 50 cents equally into 5 small glass jars. One was for tropical fish, as I had an aquarium in my room and they were always dying.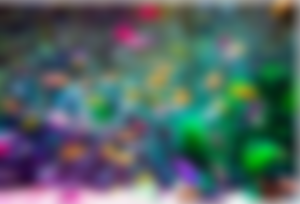 If I needed to buy some more fish, I would have to borrow from the other jars. A piece of paper was kept in the other jar to kept a record of who owed who what.
While strictly not DCAing as we have come to know it in the Cryptoverse. There were elements that later came to resonate with me. 💡
We had moved to the Bay of Plenty NZ, seeking work on a Kiwifruit Orchard. As I was wanting to study the Diploma Horticulture (Fruit) and needed to be working on an orchard.
We went to see the local employment agent about work. She advised us that there was plenty of jobs and suggested we find accomodation first. Had we thought of buying a home, as at the time it was cheaper to buy than rent. No we hadn't thought of it but it seemed do-able. 
We found a place just out of the main town of Te Puke. It was in the Paengaroa village, a 5 minute drive.
price $28,000 NZD

deposit $3,500

1st mortgage 9% thru the NZ Govt (table mortgage)

2nd mortgage 18.5%
We sold it five years later for $48,500. Invested the capital gains in a term deposit @ 22%, the day before interest rates plummeted.
For a few years we lived in orchard accomodation while I was managing a Kiwifruit orchard. As the kids were about to start school, we moved back into Te Puke town and bought a 1920's villa across the road from the Te Puke Primary School. We were able to come up with a 50% deposit from the sale, interest and savings on not paying rent. 5 years later we sold that for about double what we paid.
The next house was a large 5 bedroom house. It was a 1/3 of an acre overlooking a gully, perfect for 3 teenagers. Across the road from the Te Puke High School.
It had only just come on the market and the Real Estate agent gave us first dibs on it. There was no opportunity to haggle over price or the next in line would have snapped it up. In those days no one ever paid more than the asking price and most Real Estate agents operated under a Code of Ethics. We had that house for 15 years and when we sold it we got about double what we paid. But if you took into account all the money that was put into the property, we actually lost money.
It took a few more years before I realised why 2 properties only took 5 years to double while the last one took 15 years. Buy Low Sell High versus Buy High Sell Higher. 💡
Turns out we have done really well from all the Covid hysteria.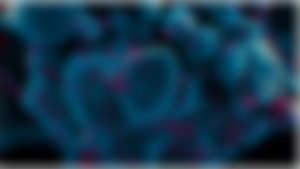 Recently the Western Australia government decided that all FiFo workers would need to be double vaxxed to be able to go to site. As there was no way I was going to have an experimental drug put in my body, I stopped going.
About the same time our landlord decided they wanted to sell the Beach Shack, we had been renting for 3 years. We told the 2 real estate agents who came to appraise the property, that we were not interested in buying real estate. They were a bit taken back by my statement, after all they were Real Estate shills. 
Then the Landlord decided to get our rental manager to ask us, if we were interested in purchasing the property before it was put on the market. I was in the middle of my last swing as a FiFo worker and asked if they could give us a week to decide. Needed to check out finance first. Turns out:
we had more than enough assets

we both loved living in the beach shack

there was no guarantee the new owner would not want to rent it out and

neither of us fancied moving house again
Engaged a real estate friend to act on our behalf with the Landlord's agent. Offer was accepted pending finance.
Luckily we had hit the sweet spot, it all just fell into place for us:
technically still employed, as work thought I was still considering the vax. So was able to get the letter for the Broker showing the last four pays etc, still had one days pay to come.

was able to update my site medical in case the vax mandate got lifted in the coming months

needed a month to sell some of the assets to get a half deposit to satisfy the banks requirements. Luckily I had all the time in the world to devote to converting crypto into fait.

and I had written a couple of posts about a P2P marketplace  Vote For Your Favourite Crypto to be the 3rd added to LocalCryptos P2P Marketplace

the Bull was morphing into a Bear. It hurt to be selling after taking a small haircut and buying in what appeared to be peak FoMo. In hindsight we timed the cycle pretty damn spot on. Pure fluke of course. But it did highlight that there is nothing wrong with locking in some profit on those 100x baggers.💡 And it was not peak FoMo after all, the local real estate market has yet to splutter, which gives us a buffer on the way down. 
June 2022 the Western Australian government dropped their FiFo worker vax mandate, just after the majority of workers would have had to get their 3rd jab. They still allowed employers to still impose their own vax policy. The mine site where I was working choose to keep a 2 vax policy.
The other day was emailing a HR girl from another contractor at the mine site and she told me that one could get a medical exemption for 3 months if one had tested positive for covid. Was doubtful at first but checked it out with my Doctor and he said that I just had to register a RAT test online and he could apply for the medical exemption. This is the same Doctor who gave me a medical exemption for wearing a face mask.
We have had 10 months to tidy the portfolio, set-up the Ledger Nanos, chop down some trees, Orange Pill the grandson, install solar/battery, change cars, do some gardening, beach runs, sunsets and body surfing.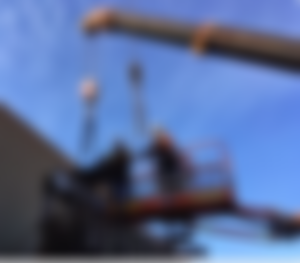 Am calling the bottom. It is time to do some serious DCAing again.

tip, like, follow and use the referral links below
Free Zcash (ZEC)
Claim ZEC every day from the PipeFlare Faucet and Gaming Hub . Earn commissions on 4 tiers of referrals (50%, 30%, 20% and 10%). Plus claim free 1FLR (native token) and MATIC
Claim ZEC every 24 hours from the Global Hive Zcash Fountain. Earn commissions on 4 tiers of referrals (10%, 5%, 3% and 2%)
https://globalhive.io/auth/register?ref=2113
Free ZEN
Claim ZEN tokens every 20 hours from the Horizen Faucet. Earn commissions on 4 tiers of referrals (20%, 10%, 5% and 3%)
https://getzen.cash/auth/register?ref=258534
Free Cryptos Suite Of Faucets
https://freebitcoin.io/?ref=150742  (BTC)
https://freeshibainu.com/?ref=15036  (SHIB-BEP20)
https://free-doge.com/?ref=37011 (DOGE)
https://free-ltc.com/?ref=10150  (LTC)
https://freecryptom.com/?ref=300  (LINK-BEP20)
https://freeneo.io/?ref=343 (NEO)
https://freecardano.com/?ref=150466  (ADA)
https://freenem.com/?ref=160445 (NEM)
https://coinfaucet.io/?ref=506273  (XRP)
https://freeethereum.com/?ref=52151  (ETH-BEP20)
https://freedash.io/?ref=19102. (DASH)
https://free-tron.com/?ref=40330  (TRX)
https://freebinancecoin.com/?ref=40657 (BNB)
https://freepancake.com/?ref=20446  (CAKE-BEP20)
https://freematic.com/?ref=22621  (MATIC)
https://freesteam.io/?ref=18686  (Steam)
https://freetether.com/?ref=298987  (USDT-TRC20)
https://freebittorrent.com/?ref=9360  (BTT-TRC20)
https://freeusdcoin.com/?ref=209283  (USDC-BEP20)
Statera (STA) and Ampleforth (AMPL)
If you like what you have read, then you can join the Publish0x Community and receive a % of the tips.
https://www.publish0x.com?a=y1aKo5raQG
LocalCryptos
Peer2Peer marketplace for buying and selling BTC, ETH, LTC, DASH, and BCH