By Far Our Best Earning Play-2-Earn Platform
For nearly three years, our best source of Crypto Income has been the PipeFlare Play-2-Earn Gaming Platform.
Of course having the Digital Currency Group as one of their primary partners would have been a huge help in achieving their goals. With the backing of DCG it has allowed PipeFlare to continually innovate and grow from strength to strength. 
For those who are new to the Cryptoverse, Barry Silbert and his DCG have history that goes back at least to 2012.
Not To Be Confused With Dilbert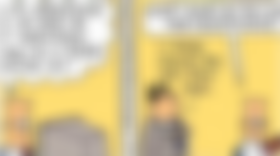 Pipeflare started their journey as a clone of the Global Hive site (which itself was a clone of the HoriZEN site).
PipeFlare was the first of the 3 to introduce the 4 tier referral program, with Global Hive and HoriZEN quickly following suit.
My first PipeFlare post was after only using the site for 3 days, dated 5th August 2020.
Get Your Free Zcash (ZEC) From PipeFlare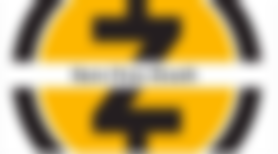 This post shows that:
2 faucets paying ZEC and PIVX 

claim crypto every 20 hours

no minimum withdrawal threshold or withdrawal fees, ZEC and PIVX was paid instantly to your wallet

4 tier referral program initially paid 5% 3% 5% and 1% commission

after 1 day of promoting on Twatter, Publish0x and read.cash we had 31 tier one, 284 tier two and 14 tier 3 referrals. 

every two weeks on the 1st and 15th of the month the referral commission was paid out.

Zcash was $123.56 AUD at the time of posting

we found out about PipeFlare from @Trebol11 post, we used their referral link.

@PVM was one of our early referrals
Things started to get real interesting real quick. Nine days later
PipeFlare Announce Increasing Their Referral Payouts 10X - Get Your Free Zcash Now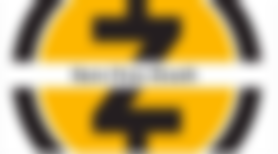 4 tier referral program was now paying 50% 30% 50% and 10% commission

after 12 days promoting on Twatter, Publish0x and read.cash we had 41 tier one, 442 tier two, 280 tier 3 and 154 tier 4 referrals

the daily Zcash payout was 0.00008982 to 0.00011702 ZEC ($0.011 to $0.0144 AUD per claim)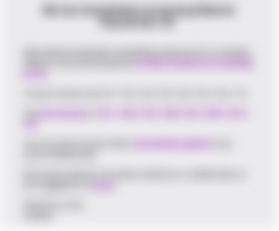 13th November 2020 saw another post providing an update
Another ZEC Cheque In The Mail From PipeFlare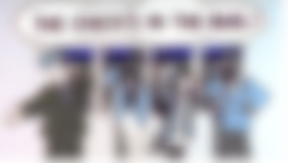 PIVX has been replaced by DOGE

DASH was temporarily available

FLARE was now the native token, to be put on a blockchain in the future. A big ? mark at the time. 

earning 200-300 FLR per day 

Flare Hit, Blox Jump and Beatbox games were introduced and they become the PipeFlare Gaming and Faucet Hub

Monthly Referral Leaderboard with $650 up for grabs, a suggestion from our @PVM

$200 USD Community Member Monthly Giveaway

tier one 120, tier two 4427, tier 3 1980 and tier 4 955 referrals
More innovation from PipeFlare 8th April 2021
Earn And Staking The Flare (FLR) Tokens, NFT Marketplace And More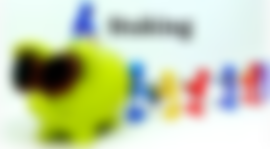 FLR staking enabled 

NFT marketplace

Airdrops

weekly Games Rewards Commissions from our referrals making the leaderboard

referral commission has been expanded to include game earnings, store purchases, membership purchases and the latest NFT purchases
FLARE is now on the Polygon blockchain and is 1FLR. Transferable and trade-able. (Still waiting for Pi Network to achieve the same, given both started life as a faucet)

MATIC has replaced the DOGE faucet and now receive bi-monthly MATIC airdrops

Subway Run, Punkz Hero, Space Shooter, Flare Roller, Stack Breaker, Ski Master, Dodge and Dash, The Counter Attack, All The Presents, Flare Runner, Flare Jump 2, join Beat Box and Flare Hit games

PipeFlare is now a play-to-earn crypto gaming platform powered by the 1FLR Token

tier 1 25%, tier 2 15%, tier 3 10% and tier 4 5% referral commissions (50% reduction from the glory days)

Zcash is now $66.52 AUD

tier one 246, tier two 23,366, tier three 11,417 and tier four 5,889 referrals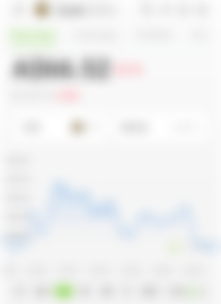 We still use the Global Hive faucet, as it adds a little Zcash to the Grandson's stack and is paid daily.
There has been only one major change to the site which was a recent refurbishment. Other than a colour change everything else remains unchanged. Except of course all our referrals were lost in the change over. Unlike PipeFlare there is no-one to contact to sort out any issues. Win some lose some.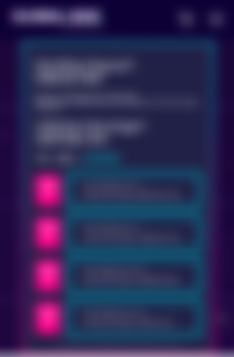 The good news is Global Hive does pay about 3x the amount of ZEC than PipeFlare but their referral program is only 10%, 5%, 3% and 2%.
There has been a NFT marketplace, staking of GAMER token (Polygon) and airdrop functionality added but thats about it. Maybe they have big plans too.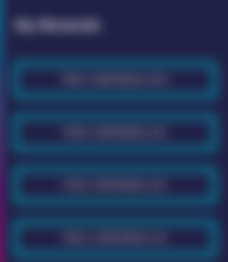 Nothing to report other than they have an ad for the Punkz Hero game on PipeFlare. Turns out HoriZEN is also a primary partner of PipeFlare.
Still collecting our ZEN daily.
referral commission 20%, 10%, 5% and 3%

tier one 215, tier two 63, tier three 6 and tier four 0 referrals
Why do we have we promoted PipeFlare all this time. It is the money honey, plain and simple.
Only 3 days to go and there is about $50 AUD of crypto about to be sent to Atomic Wallet to join the $3.00 we have earned from Global Hive and PipeFlare faucets during February.
During the Glory Days of PipeFlare we were getting $150-$200 AUD each month. But alas the 50% commission reduction and a lower faucet payout has had an impact.
What are we going to buy with it this month? ATOM, XTZ, BAND, VET, THETA, MATIC or SOL? 
tip, like, follow and use the referral links below
Free Zcash (ZEC)
Claim ZEC every 24 hours from the PipeFlare Play-2-Earn Gaming . Earn commissions on 4 tiers of referrals (25%, 15%, 10% and 5%). Plus claim free 1FLR (native token) and MATIC
Claim ZEC every 24 hours from Global Hive. Earn commissions on 4 tiers of referrals (10%, 5%, 3% and 2%)
Free ZEN
Claim ZEN tokens every 20 hours from the Horizen Faucet. Earn commissions on 4 tiers of referrals (20%, 10%, 5% and 3%)
https://getzen.cash/auth/register?ref=258534
Free BTC
Put your bitcoin claiming on auto-pilot, 24/7 without fail.
https://freebitco.in/?r=51015545&tag=pb0x
Putting the Funn back into faucets.
https://freebitcoin.io/?ref=150742
Receive $10 bitcoin when you buy Ledger Nano using this link
https://shop.ledger.com/?referral_code=0QPHF80W9MX0S
Ethereum (ETH) Spot (SPOT) and Ampleforth (AMPL)
If you like what you have read, then you can join the Publish0x Community and receive a % of the tips.
https://www.publish0x.com?a=y1aKo5raQG
LocalCryptos
Was a Peer2Peer marketplace for buying and selling BTC, ETH, LTC, DASH, and BCH (Sorry to see them gone)
Free Cryptos Suite Of Faucets
https://freebitcoin.io/?ref=150742  (BTC)
https://free-ltc.com/?ref=10150  (LTC)
https://freecardano.com/?ref=15046  (ADA)
https://coinfaucet.io/?ref=506273  (XRP)
https://freedash.io/?ref=19102  (DASH)
https://free-tron.com/?ref=40330  (TRX)
https://freeshibainu.com/?ref=15036  (SHIB-BEP20)
https://freebinancecoin.com/?ref=40657 (BNB)
https://free-doge.com/?ref=37011  (DOGE)
https://freecryptom.com/?ref=300  (LINK-BEP20)
https://freeneo.io/?ref=343  (NEO)
https://freenem.com/?ref=160445  (NEM)
https://freeethereum.com/?ref=52151   (ETH-BEP20)
https://freepancake.com/?ref=20446  (CAKE-BEP20)
https://freematic.com/?ref=22621  (MATIC)
https://freesteam.io/?ref=18686 (Steam)
https://freetether.com/?ref=298987  (USDT-TRC20)
https://freebittorrent.com/?ref=9360  (BTT-TRC20)
https://freeusdcoin.com/?ref=209283  (USDC-BEP20)