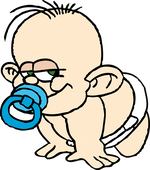 For those that like me were searching for some nice free drops on Atomic Hub Drops the last couple of days have not been much fun.
The 404 Page not found message has been up for almost a week now....and I finally had some time to do some digging.
Will the 404 Page Not Found be fixed
Don´t hold your breath it seems this fail to find is intentional. 
The answer coming from Atomic Hub on their Telegram said this:
It was intended. It got abused and since we don't have any filtering system, we had to remove it. Drops are also not meant to be found on AtomicHub but the projects need to link them themselves.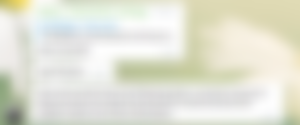 The reason for the removal was that it was not a valid link....very useful but not valid according to AH.
Based on the comments the audience is not really pleased with the decision taken by AH also AH did not explain the type of abuse.


For now, they did not announce any modifications to allow the drops link as we knew to be reintroduced.
How to get my Free NFTs now AH is 404?
Well first of all as per the comment from AH creators will have to use other mediums to spread their links, meaning that social media platforms like Twitter, Torum & Discord are gonna get even more traction.
Secondly, you can still use all channels mentioned in my previous posts:
We can divide hunters into 2 groups the lazy hunter who joined for the booze and getting away from his soon-to-be ex-wife......and the NFT Rambo´s.
So for the first group go here, sit, sip your whiskey, wait and kill:
For the second group:
Hope you had a good read and maybe even picked up one or two useful tips along the way.
If you enjoyed the article have a lovely rest of your day & please hit the like button gently ....Do Not Smash.... on your virtual way out!
Previous NFT Related Articles:
Disclaimer
I do not have any connection with any company I am writing about. I am not being paid to write this article.
If you like my content, please hit like and subscribe. Because more Bitcoin baby Mistakes are coming......
Feel free to provide tips, comments, feedback, anything.....?
Remember that sharing will improve life in general!
Direct Donations are always welcome to keep me going:
BTC: bc1qdsrg7qaefxvel6hn6mjemjd4c8jjs40sasyvkp
ETH: 0x4216fEC23Ae7A7d9c46143Ce56C3e8f301F9868c
Bitcoincash:qqesav8kuwcrhl4y8qs9zfjg90cf8dnlkyz43u9w6u