None Centralized Exchange is Secure
No existe forma de que un exchange Centralizado sea seguro para los clientes o usuarios, ni porque este escrito en la biblia ni porque este regulado en una potencia, ni porque este regulado en el cielo, todos tienen riesgos de la Moral y la Ética de los Lideres o dueños
---
There is no way that a centralized exchange is safe for customers or users, neither because it is written in the bible nor because it is regulated in a power, nor because it is regulated in the sky, all have risks of morality and ethics of the leaders or owners.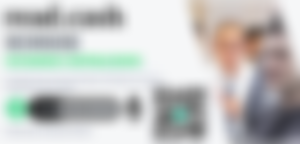 FTX tenia todos los sistemas de seguridad que hoy tienen los Exchanges mas poderosos del mundo, así que esto no paso por la tecnología, esto paso porque la moral del ser humano si es corruptible, tío Sam le mintió a los inversionistas y ahora miles de ellos perdieron su dinero
---
FTX had all the security systems that today have the most powerful Exchanges in the world, so this did not happen because of technology, this happened because human morals are corruptible, Uncle Sam lied to investors and now thousands of them lost their money.
Escucha con atención este video para que te des cuenta que quizá no estamos interpretando bien lo que nos están informado en redes sociales, por eso es bueno tener conocimiento y verificar los enfoques filosóficos
---
Listen carefully to this video to realize that maybe we are not interpreting well what we are being informed in social networks, so it is good to have knowledge and verify the philosophical approaches.