BCH History (Day 4) Electronic Money
As we have read in the early days bitcoin itself is not a unique or the oldest innovation, it actually uses older software and applies economic logic to give value.
_________________________________________________
Como hemos leído en los primeros días bitcoin en si no es una innovación única o la mas antigua, en realidad se usan programas informáticos mas antiguos y se aplica la lógica económica para dar valor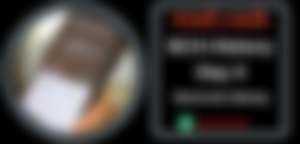 In 1994 in Geneva a conference was held where David Chaum explained what E.Cash was all about, clearly demonstrating that David was ahead of his time, he was thinking ahead of what was supposed to be the economic growth of the Internet and economic security, or computer security for business processes, remember that Web 2 had not even reached the world when this man was already talking about a digital money.
_________________________________________________
En 1994 en Ginebra se celebro una conferencia donde David Chaum explicaba de que se trataba el E.Cash demostrando claramente que David estaba adelantado a su epoca, tenia un pensamiento adelantado a lo que se suponía seria el crecimiento económico del internet y de la seguridad económica, o de la seguridad informática para los procesos comerciales, recordemos que ni la Web 2 había llegado al mundo cuando ya este hombre estaba hablando de un dinero digital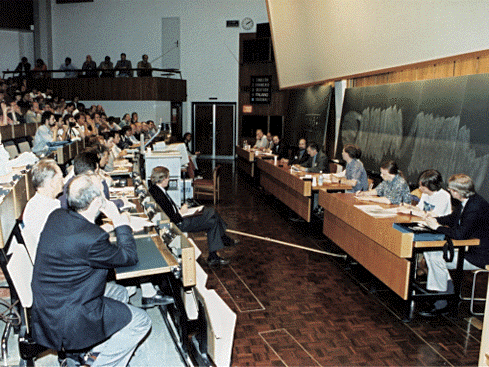 Source: 1 de 4 | La historia de eCash y cómo el sueño de David Chaum originó el movimiento Cypherpunk | by Mark | Blockchain Academy Mexico | Medium
Chaun had also created an anti-tracking system for email, which helped S.N. to improve the encryption system and solve the forced labor mining system that allowed the application of a private system of data transmission that at the same time was public, so with this system the transmission would be public because everyone can see it but private because it remains as a symbol. Chaum laid the foundations for the Tor privacy preservation system, in 1982 Chaum published "Blind signatures for untraceable payments" this was achieved when the veteran BTC experts were not even born, today they claim to have all this system that was designed for privacy today is only for a digitized gold for investment purposes for many years.
________________________________________________
Chaun también había creado un sistema antirrastreo de correo electrónico, cosa que ayudo a S.N a mejorar el sistema de cifrado y resolución del sistema de minado de trabajo forzado que permitía la aplicación de un sistema privado de transmisión de datos que al mismo tiempo fuera publico, entonces con este sistema la transmisión seria publica porque todo el mundo puede verla pero privada porque permanece como un símbolo. Chaum fue que sentó las bases para el sistema de conservación de la privacidad Tor, en 1982 Chaum publica "Firmas ciegas para pagos imposibles de rastrear" esto lo logro cuando ni habían nacido los veteranos expertos de BTC hoy en día dicen tener todo este sistema que fue diseñado para la privacidad hoy se tiene únicamente para un oro digitalizado con propósito de inversion por largos años

In reality a digital money needs an encrypted system or mathematically complex scalable to ensure the future, and was created by brilliant minds that today by the way are never recognized in large cryptocurrency forums worldwide, the Bitcoin Cash money represents the entire legacy of S.N but also where he was inspired with all the studies he did and everything he prepared to make all these mechanisms democratic, freely accessible to everyone and with real value.
_________________________________________________
En realidad un dinero digital necesito de un sistema cifrado o matemáticamente complejo escalable para asegurar el futuro, y fue creado por mentes brillantes que hoy por cierto nunca son reconocidas en los grandes foros de criptomonedas a nivel mundial, el dinero de Bitcoin Cash representa todo el legado de S.N pero también de donde se inspiro con todos los estudios que realizo y todo lo que preparo para hacer de todos estos mecanismos democrático, de libre acceso para todo el mundo y con valor real
if you like it, vote and comment, your contribution is important.