Where Am I? Reason For Not Being Active Here
Blog #272
June 11, 2022
It's been two days that I haven't published an article. I miss reading, writing, and interacting with everyone here but sadly my days are occupied with so many things and my body at the end is so damn tired that even looking at my phone in the evening seems difficult because my eyes would close anytime.
June 9 (My morning activity)
This day was the schedule for Adam's pictorial. I thought that we would just be spending time at the school for an hour but I was wrong. The exact call time that the teachers announced to the group was 8 AM but it didn't happen. For two hours we just waited when will the pictorial starts. Two hours of waiting made me stressed because I already had a plan on helping my partner at work so the work would be done immediately. It was at 10 AM that the pictorial started but kindergarten wasn't prioritized. It was the grade six pupils and again we waited for our turn. At exactly 11 AM, the pictorial of the kindergarten began and by noon, we were done with the pictorial and headed home.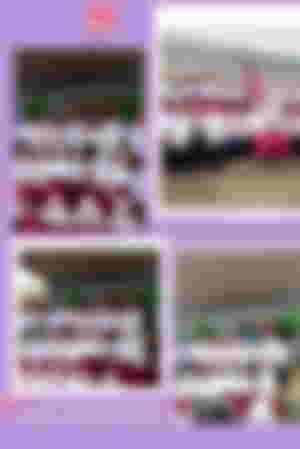 Adam was feeling tired already when the pictorial happened that's why in all his photos, he didn't smile. Seems like he wanted to end the pictorial fast and went home. He didn't enjoy that moment because we waited for how many hours and he get bored waiting.
---
June 9 (My afternoon)
I spent my afternoon helping my partner. We were all busy until 7 pm which was why I hadn't been online at that particular time. I posted in noise.cash an update about it and I also stated that I couldn't make an article because I'm so much tired and when I settled my body on the bed, I slept immediately.
---
June 10 (yesterday happenings)
Yesterday, I wanted to publish an article but my body wasn't in the mood to do so. It was just my mind who thought about it so I just let the day pass without publishing an article.
Yesterday also served as my relaxation day. I was able to give myself time to let myself do what I want like lying on the bed and having a sleep later on.
When evening comes, I read a few articles only and leave a comment but after I also went to bed early. My body hasn't been in full condition so I let myself relax early because today will be busy day again.
---
Hello, read.cash family! How is everyone here? I hope you all doing fine.
I renewed some sponsorship last week but the payment was still pending? Have you experienced it too?
Thank you for visiting me today.
Thank you my dearest sponsors for the continuous support. I really appreciate it and I hope and pray that your wallets will be filled with more blessings. God bless you all. This is me @BCH_LOVER once again. Thank you for spending time reading my article today. Have a good day and a blessed evening read.cash family.
Thank you. Keep safe y'all!