Top Five Articles That I Like To Read
Blog #368
September 26, 2022
Each one of us here have our own like of what article we love to read. Some likes to read those inspirational or motivational articles where they can learn something from it. Others likes to read articles where they can relate to like daily life blog and many more and others love to read about crypto stuffs
Parenting blog - As a mother, I love to read this kind of blog wherein I can relate to the struggles and happiness that other mothers have and at the same time I also learn from their experiences that I can apply in my life just like some tips about what to prepare for those kids that are picky eaters or foods to prepare for the family and tips to let kids explore and learn with the things around. I also love reading their articles where they flex their cute babies or the achievements of their daughters and sons.

Day to day blog - in this kind of blog, a user shares how his/her day went. A user shares how he/she spent her morning, afternoon or evening, or is their a celebration that is happening on their day. I love reading this kind of blog because this is the blog where I can also relate. It's nice to kmow how people's day life went.

Food blog - as a food lover, I love reading this blog where foods are flex and the recipes on how to do it. One of the user that I love to read when sharing her food recipe experiments is sissy @Sweetiepie. When she was still active here, she shared some of those foods that she made. I like the foods that she cooked and it makes me want to try them but sadly I can't because we didn't have stock of ingredients to make those foods she shared so what I did was just saved those articles because who knows, someday I can make those too.

Photography blog - this kind of blog always amazed me to see those beautiful snaps from other users here. @Farmgirl, @Bloghound, these two are two of those users here who are good at taking beautiful snaps. It's because of them that I tried exploring around and started taking a snap.

Entertainment blogs - in this category, a user shares about musics, movies or series (KDrama or any interesting to watch), some tiktok videos and many more. With this blogs, I learn some trending KDRamas that I should watch. I still remember about Squid Game and Business Proposal, I discovered these two great series from the articles of other users here.
Thank you dearest sponsors for the support and for staying in my block until this time.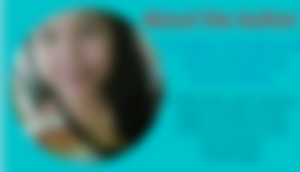 Here are my referral links;
[ Main ] [ Torum ] [ noise.cash ]
[ Hive ] [ Core Mining ]
If you'd like to connect with me, here are my profiles in other platforms:
[ Blurt ] profile.
[ noise.cash] profile
[ noise.app ] profile (if you have followed me in noise.app, just hit the like button in one of my post so I can check and follow you too.
[ Torum ] profile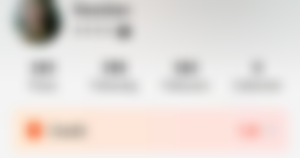 Pixie profile
You can also connect with me in pixie. Thank you.