Today's Happenings Made Me Smile
Blog #298
July 10, 2022
"A day full of Unexpected Happenings"
Nutrition Month Celebration
Today is the first day of Adam's class which is sponsored by World Vision. I am thankful for this special class since Adam still needs to learn how to read more words and phrases. Another advantage of this is that he will be used to facing other kids aside from his siblings.
His class started at 8:30 in the morning. They read and write while we parents help each other in preparing food for the children because the school is celebrating Nutrition Month today. At first, I didn't know what the event at school today but when I saw the tarpaulin on the stage, I then know what it is all about.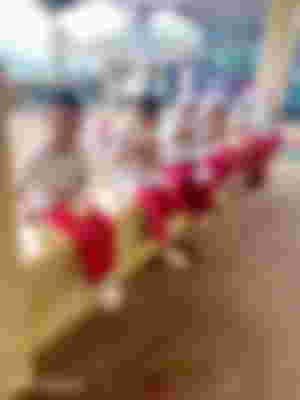 At 11:AM, the foods are distributed to the kids, from Kindergarten to Grade 4. They have slice bread with Pancit Bihon as filling and Lugaw. After those, Fruit Salad were served which made the kids happy especially Ad who tasted the mango and watermelon in the fruit salad.
---
Electricity is restored after a day
Yesterday afternoon, the electricity was gone due to the heavy rains and the wind was strong too which makes the electricity suddenly gone. It was only at 4 PM today that it was restored but suddenly at 7:00 PM it was gone again. And just this 9 PM it was finally restored and hoping it will continue so that I can be more active here. Having no electricity is one of the reasons for my absence here.
---
Unexpected Delegation in Hive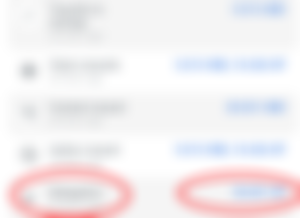 One of the platforms that I visited after charging my phone is my Hive account. Upon checking my Resource Credit, I was shocked because it's now 80% and just this morning it was still 15%. So how come it goes up that fast? So I checked my wallet and noticed that my HP has a 50 HP delegation. I don't know from whom it is since when I check my wallet in PeakD, I didn't see a history of where it came from.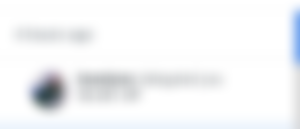 So I checked my account using Ecency and there I saw whom it was from. It was from @kneelyrack (@keeneek here). I'm so grateful to her because this delegation is really a big help to me. Thank you so much, sis. You made me happy today.
---
Those are all for today's blog. Thank you for reading.
PS: sorry for the unreplied comments on my article last night. I wasn't able to do it since we didn't have electricity for a day but now after publishing this I can reply to all those.
Thank you so much to my supportive sponsors for staying in my block up to this time. I'm grateful enough for your support. This is me @BCH_LOVER once again. Thank you for spending time reading my article today. Have a good day and a blessed evening read.cash family.
Thank you. Keep safe y'all!