Today's Activities || 1 Week in Torum || Just Turn 3 Months Old User in Blurt
Blog #338
August 24, 2022
Another busy day!!!
Hello read.cash family! Here I am again with my late publish article for today. I was supposed to write article during the day yet I was occupied with so many things when the morning starts until this evening. So this time is my only time to write.
Here are the things that made me super busy today.
I did the laundry after sending my kids to school today. I thought I only had few unwashed clothes but after rinsing all of the clothes that I handwash and hang it outside, I was shock to see that all of the rope and tire wire that I had set up were full of hang clothes that means I had washed a lot today. It was a very tiring work but I'm happy that I didn't have more unwashed clothes as of the moment. That means I could relax tomorrow. (Speaking of tomorrow, I remember that we will be having our meeting in grade 1.) Seems like my morning tomorrow is another busy morning.

Next was I fixed the messy clothes of my kids in their cabinet.
This was a fast fixing since there were still many chores needed to be done.
After the fixing time, I swept the floor and fix the beds of the kids.

When I finished those, since we had water supply today, I filled up all the containers, basins and pails so that we have more stocks of water.

Next I washed the dishes and cooked rice so that at 11 AM, I can fetch the kids at school.
---
---
Afternoon Activities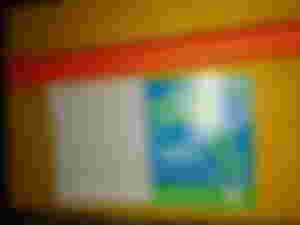 During the afternoon, we spent it guiding and helping the twins and Adam's with their assignment then at 4 PM, we headed out to buy viand for our dinner. I also bought some school supplies for my eldest then I also bought orange cartolina for Adam's notebook.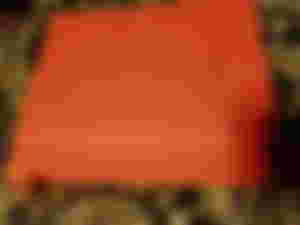 Here are Adam's notebook all covered with orange cartolina. Now the only school requirements that I will comply are my eldest's requirements. There are 9 in the list that I still haven't bought.
---
---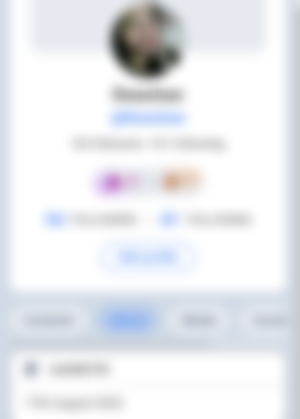 Checking the date when I joined Torum, I realized that I just turn a week old user today. One week is really a good journey there. It feels great to have known another friendly community and hoping to have another colorful journey in that platform.
---
---
3 Months old User in Blurt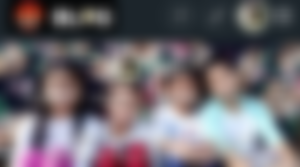 Today I also turned three months in Blurt. Though I am inactive for how many days in Blurt, still I tried to at least make an update everytime I'm free and I have topic to write about. The past month was a roller coaster journey in Blurt but despite the struggles, I'm still grateful for the blessings that I received in that platform. My earnings isn't that big but having another side hustles where I can earn free from posting is already a great blessings.
---
---
Anyways that will be all for today. Thank you for your time.