The Moment I Have Been Waiting For
Blog #287
June 29, 2022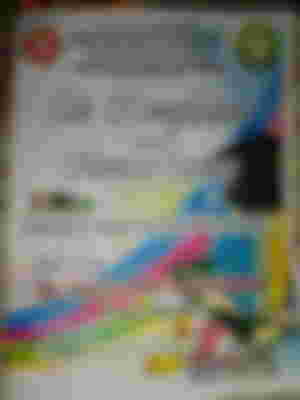 One of the best feeling that we mothers could feel is when we are able to witness the beautiful achievements that our kids have. I thought hearing their first laughter, seeing their beautiful smile and hearing them saying Mama for the first time is the only moment that I could be emotional but I am wrong.
Seeing my youngest son wearing his uniform and holding his invitation for today's moving up not just made me emotional but I feel like I am lifted to the cloud nine. I am also feeling nervous at the same time, guess this feeling is just normal for us mothers, right?
Now I understand why my grandma had always been so happy and excited when hearing about graduation especially when she knew that I would be receiving special awards during the said day. Now that I become a mother, the feeling that I felt when I marched my eldest and twins is refreshen once again. Though I am not marching with Adam today, seeing him marching towards his seat few minutes from now made me so happy already.
I am also excited to see him going to the stage and get his kindergarten diploma. His happiness and excitement is also felt by me. As of this writing, the marching song is played already. How wonderful it is to hear this one again after how many years of not hearing because of the pandemic. I remember way back 2020, the twins were supposed to be moving up just like Adam but sadly, Covid-19 had just started spreading that time and because of it the moving up did not happened.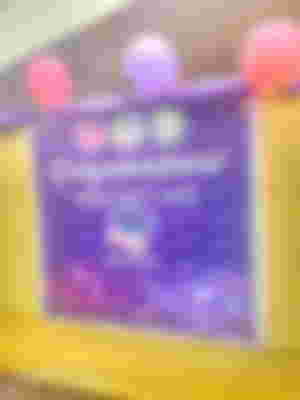 Now finally, seeing this tarpaulin outside where we parents are standing made me smile. I had not taken a picture of Adam when we arrived here because they are ushered already to their respective seats since any minutes the guest speaker and other visitors will be arriving.
So that will be for this morning happenings, later at night I will share the photos that I will take later.
PS: I apologize for not replying to all comments in my previous articles, after publishing this one, I will be replying all those while the program hasn't started yet. I was just so busy yesterday preparing all the necessary things to be used today so I wasn't been online always and at night, I was so busy talking with a friend on the messenger and guiding her on one of the platform that I am into.
I will also visit few articles when I have time left to make use of my time.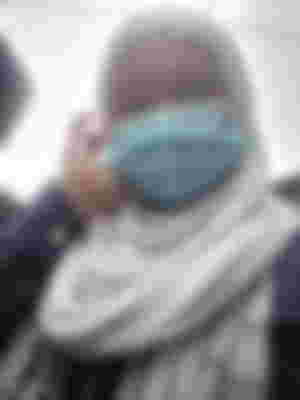 This is me saying have a blessed day everyone!
Thank you my dearest sponsors for the continuous support. I really appreciate it and I hope and pray that your wallets will be filled with more blessings. God bless you all. This is me @BCH_LOVER once again. Thank you for spending time reading my article today. Have a good day and a blessed evening read.cash family.
Thank you. Keep safe y'all!