The Advantage and Disadvantage of Not Setting Goals
Blog #279
June 20, 2022
Setting goals is always been part of my monthly routine since the past few months and just this month I stopped doing it because as I have said I will be busy. But saying busy doesn't mean that I don't have time to be online. Sometimes, if I am not helping my partner, I am just here at home doing chores and after I can rest. But during my free time, I didn't do something that could make it worth it. I just let it pass and be distracted with things that after I just regret for not making use of my time wisely.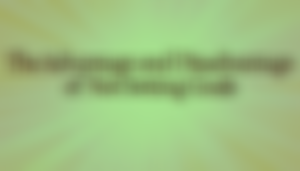 Not pressured when or what to write in a day. I am just so relax this month unlike the previous months that even if I'm busy, I'm still able to write an article because I have a goal to reach at the end of the month. Sometimes, I am asking myself, Am I still the "productive me"? Because I had many times that just gone wasted. I have so many things to share but I didn't write any of it because I let the distractions take over me and just let my time be wasted.

I can choose when to be online or not. Since I am not setting any, I'm not that inspired or motivated to grind online these past few days. My mind wanted to make it productive but my body entertain the distractions like just lying down when I have nothing to do then watching Tiktok videos like mukbang, short video clips of Cdrama, KDrama or Turkish series.

I am not active in engaging with other users. I noticed that in a day, I can only visit 5 to 10 articles (busy or not busy) unlike the other months that passed, I even sometimes reached 20 or more than articles to read. I am also late in replying to my comments in my articles that sometimes it took days before I can do so.
Closing Thoughts:
In some things that I do, there is always an advantage and Disadvantage of that. Setting goals is one way to track someone's progress in a month but since I am not doing it today, I realize that I am not the productive self that I used to be.
Thank you my dearest sponsors for the continuous support. I really appreciate it and I hope and pray that your wallets will be filled with more blessings. God bless you all. This is me @BCH_LOVER once again. Thank you for spending time reading my article today. Have a good day and a blessed evening read.cash family.
Thank you. Keep safe y'all!