Sending And Swapping Bitcoin SV to BCH Using CoinEx Wallet
Blog #225
April 22, 2022
I was holding more than $8 of BSV in my CCTip wallet for almost a month because swapping BSV to another cryptocurrency isn't available in CCTip.
It's been a week that I was looking for a wallet that could swap Bitcoin SV (BSV) token for Bitcoin Cash (BCH) but sadly, the wallets that I have downloaded where BSV swapping is available have a high minimum amount to be swapped.
Exodus Wallet
This was the first wallet that I tried. I was happy that it has BSV swapping to another crypto but when I tried it, I was disappointed because the minimum amount to be swapped is 0.8 BSV. That was very high for me since I didn't earn much BSV because I didn't make money anymore in my Twetch account. I don't know what's the problem but many also had complain about it on Twitter. Maybe they had updated the Twetch site that's why when we click the Job section, no task would appear anymore.
After knowing the minimum amount of swapping, I uninstalled the wallet and find another available wallet.
Guarda Crypto Bitcoin wallet
As I was searching in Chrome about different wallets, one recommended wallet for swapping BSV is the Guarda wallet. After reading it, I downloaded it with the hope that it will be a good exchanger of BSV to another crypto but when I tried to copy the BSV wallet address so I can transfer the BSV in CCTip to this wallet, it wasn't a success because "invalid address" is what appeared when I tried sending BSV in CCTip. So I installed it again.
BCH wallet and Bitcoin wallet
After this wallet, I also tried using another BCH wallet and a Bitcoin wallet. These two wallets are wallets made by Free Wallet - Crypto Service. I was expecting that these two will be an answer to my prayer but when I tried generating the BSV wallet address, it always says "Failed to generate the address. Try again later." I have tried it again and again but the same message appeared on the screen so I uninstalled those again.
Atomic Wallet
This wallet doesn't have a minimum exchange but sending and exchanging BSV isn't available they said they are trying to fix the issue but it's been how many days that passed, it was still like that so I look for another wallet to be used.
There are still many wallets I tried like Latoken but still the same, I uninstalled it once again because it doesn't give what I needed at the moment.
But since I am not someone who easily gives up, I tried to find another wallet even if it takes me how many hours to find one. This afternoon, I found a CoinEx wallet and I downloaded it. After successfully downloading it, I explore the app and was satisfied with it since there's no required minimum amount to swap.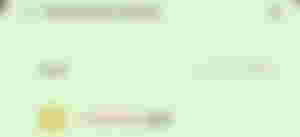 Around 1:40 PM, I send 0.1 BSV to CoinEx but it takes almost four hours before it appeared in my wallet balance because it takes 20 confirmations. When I saw that it finally appeared in my wallet, I swapped it to BCH.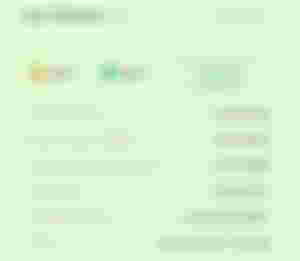 Here's the photo of successfully swapping it to BCH. After swapping, I thought that I can withdraw it immediately but I was wrong. Withdrawing it is unavailable because it was still a partially confirmed deposit.
Though I have successfully swapped it to BCH, I still need to wait for more confirmations. In the photo above, I can see that it will take 200 confirmations before it will be done. Maybe it will be successful tomorrow so for now, I'll have to wait for it patiently.
This article ends here today, I'll make another article if I successfully withdraw it to my BCH wallet.
Thank you for reading. Have a nice day!
Thank you so much to my dear sponsors who stay with me up to this moment. Thanks for your support and trust. I prayed and hope that God will bless you more.
Special Thanks to @CyberCrypto for renewing the sponsorship. I'm grateful for your support until this time. God bless you always.
To those who take time to read my articles, leave an upvote, comments, and likes on my published articles, a million thanks to all of you. This is me, 🧕BCH_LOVER 🧕once again. Thank you for your time today.
God bless and Keep safe you all!
Before leaving, please hit the 👍button. Thank you so much!
..//Telegram//..//Twitter//.//Noise.Cash//