Reminiscing The Two Teachers Who Made My School Days Memorable
Blog #375
October 5, 2022
Today the world is celebrating Teacher's day so before sharing this thoughts today, let me greet all teachers "Happy Teacher's Day".
When I was in high school, I meet different teachers with different personality. Some are jolly while others are strict and serious. With those teachers I had, there's few of them that I admire and make my high school days more memorable.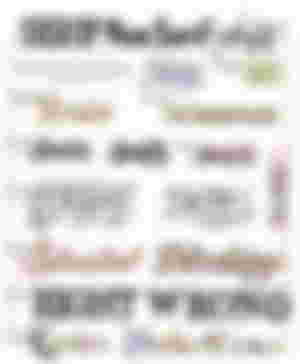 Image Source
I had this teacher in Araling Panlipunan who always made us excited when it's his time to teach us. He's a teacher who is so good at different lettering styles. When he wrote the titles or he will highlight some important words in his lesson, he would write it in different lettering. In the above photo, almost all of that were what he wrote on the board and what makes it more interesting is we need to copy the lettering because he would check our notebooks after. Because of him, I learn some letterings.
Another thing that I like in him is the way he told a story. The time for his subject in our section was afternoon so as expected many felt sleepy during that time especially when the teacher is a serious type but with him we never felt sleepy at all. He make the class became attentive with the story that he told and halfway on his story telling, he would cracked some jokes so we would never became bored.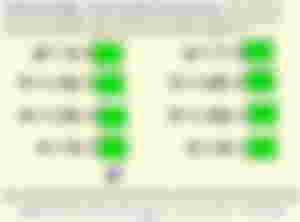 Image Source
One of my favorite subject while I was studying was Mathematics and I like it more when the teacher is jolly and is really good at explaining about the lesson. I have this teacher when I was in first year high school whom I really like. She was not just having a pretty face and smile, she was also a jolly one. She likes to challenge her students.
It was one afternoon, when she divided the class into two groups which consists of 28 students. Each group should compete to each other and whomever group wins will have an additional 10 points during our quiz. The topic that she let us answer in a 1/4 sheet of paper is adding a positive and negative integers but she would just dictate it so we needed to listen attentively. After each number, she would told us the answer and whoever got the correct answer should raise her hand.
The dictated number problem was like this: 4 + (-2) - (+5) - (-1) + (+7) - (-8) = _
But sometimes the given consist of more sets of positive and negative integers that could make one confuse especially that she's so fast at reciting those and she would only repeat the given problem twice. At first, I was nervous but later on, I find it challenging.
On the last number problem, I first got the correct answer that made our group won. I don't exactly remember how I got the answer right but the happiness that my group mates had when we won was still fresh in my mind. I was happy that I made my group mates happy that time. Plus points in our quiz was a big thing for us already.
That's all! Thank you for reading!
Lead Image from unsplash
Thank you dear sponsors for staying in my block. God bless you.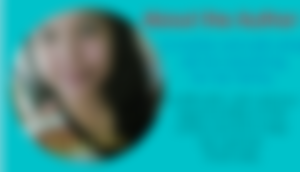 Here are my referral links;
[ Main ] [ Torum ] [ noise.cash ]
[ Hive ] [ Core Mining ]
[ Faucetcrypto ]
[ Presearch Browser ] [ Coinpayu ]
If you'd like to connect with me, here are my profiles in other platforms:
[ Blurt ] profile.
[ noise.cash] profile
[ noise.app ] profile (if you have followed me in noise.app, just hit the like button in one of my post so I can check and follow you too.
[ Torum ] profile
Pixie profile name [ lheeshan ]