Reasons Why I Don't Want My Kids To Hold Phones
Blog #348
September 04, 2022
Nowadays, it's very common to see kids having mobile phones at a very young age. Though some of those young ones don't know how to read yet but they already know how to navigate or use a mobile phone. From browsing different applications like YouTube and Google Play Store. Once the child open the Google play store, he/she begins to download some mobile games that catch his/her interest. Those mobile games can be very addicting and if the parents will just let the child be addicted to those, it will be very hard to let the kids stop from playing those.
I am a mother of four and I admit that before when I Adam was still a baby, inorder for his siblings to behave, I will let them used my phone. There are educational games I downloaded specifically for them like those pointing some colors and shapes and many other educational games. But later on, Xandra get addicted to it. She will secretly got our phones and hid at the back of the door and play those games installed until she fell asleep. Those habit of hers lasted for how many months. We just let her stopped when we noticed a problem with her eyesight. If we look closely, she seemed to be a crossed-eyed child. Then one of the elders in the community taught us to massage the eyebrow part (massaging from center to the side) inorder for her eyesight to be back to normal and thanks God after many months of doing it, it is now finally okay.
Another reason why I don't want them to hold phones is because once they will get a hold of it, it will be hard for them to move. Once they are called, it seems that they don't hear that they are called just like my nephew before. Since he got addicted with ML game, when my grandma called him, he won't stand up immediately instead he would reply "later". That time when he was called, it was supposed to be their meal time but since he was getting addicted with the game, he didn't care if he couldn't eat as long as he was satisfied playing with his phone.
That addiction didn't only affect his daily routine, it also affected his studies. If he belong in honor list before, later he only got a passing grade. My grandma was really not okay with my nephew having phone but since his mother bought phone for him and provided mobile load allowance every month so my nephew would really enjoy playing to the extent that he can't focus on his health and studies anymore.
That ML addiction only stopped when "Bagyong Odette" happened where Cebu had experienced no electricity for three months. And right now, I never heard from my sister and brother complaining about my nephew. It seems that he had not playing it anymore or if he still play, maybe just when he had free time.
Thank you so much to my dearest sponsors.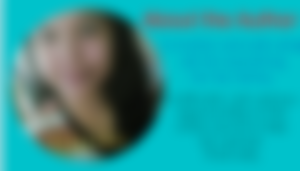 Here are my referral links;
[ Main ] [ Torum ] [ noise.cash ]
[ Hive ] [ Core Mining ] [ Faucetcrypto ]
My [ Blurt ] profile.