Blog #72
November 19, 2021
Director: Okay everyone, get ready. The show is about to start. Camera Man, are all cameras ready?
Camera Man: Yes director, all are set.
Director: Oh Jade, you are the host for today's show, remember no dead air. If mommy can't answer the question, then proceed to the next question. Is that clear?
Jade: Yes director!
Director: Mommy Lie, there are 10 questions prepared for you to answer but not all of those will be asked to you coz we only have limited time for every mommy to answer. Is that okay with you?
Mommy Lie: That's fine with me director!
Director: Okay, all sets are ready! The show will start in 5, 4, 3, 2, 1...Camera roll in!
Jade: Ladies and Gentleman, we are back again in Q&A: Mommy Edition, our guest Momshie for today is Mommy Lie. Let's give a round of applause to her.
Mommy Lie: Hello, thanks for having me here.
Jade: It's our pleasure momshie. Before we will start, kindly introduce yourself to the viewers
Mommy Lie: Good day everyone, I am Mommy Lie from the Philippines, I am a full-time mom. Right now my kids are all schooling. My eldest is in the 4th grade, my twins are in 2nd grade and the youngest is in Kindergarten.
Jade: Wow, You are blessed with 4 kids momshie! Anyway, since we just have limited time here's what we gonna do, I will ask you some questions, what you have to do is answer them and if you don't want to answer a certain question, just say pass and we will proceed to another Question that is prepared for you. Okay, let's start!
---
Jade: What's your biggest worry as a mom?
Mommy Lie: When my kids are not feeling well, that's what I am worried about because, unlike adults, kids can't say what they truly feel. Just this year, I experienced wherein all of my kids are sick and so too with my partner. I was having sleepless nights coz I need to take care of them all especially the twins. Whenever they got a fever, they talk while they are asleep, that's why I check them always. And as for my partner, since he is an adult, I just have to let him take his meds and prepare food for him.
Jade: What's the most unforgettable question that your kids asked you?
Mommy Lie: Hmm...Just recently, while I was busy preparing our food at the table, my youngest approached me and asked me who I love the most, him or his eldest brother? I told him that I love them equally. Then he asked again another question, "How about me and papa, who do you love the most?". Again, I told him that I love them equally then I paused and look at him and say " But I love myself the most", then we are all laughing. That's how my relationship with my kids.
Jade: Who among your kids has more similarity to you?
Mommy Lie: The twin boy Xander, I see my little self in him. Way back when I was young when I am teased or I am scolded by my grandmother or by my aunt or uncle, I easily cried and that's what my Xander did todAy. Whenever he did something wrong like quarreling with his siblings, he cried immediately even when I am just staring at him. He's such an emotional baby and he's creative too.
Jade: What advice can you give to others especially to the youngsters?
Mommy Lie: Study hard, don't rush to be in a relationship. Focus first on your studies and reach your dreams in life.
Next is, be financially stable. Being financially stable is very important. Here's why:
Less stress- if you have enough money, you wouldn't worry about where you will get money for your daily expenses since you already had it.
Better relationship with your partner or kids- Since money isn't your problem anymore, you can have quality time with your family like you can go on an outing or vacation, having this kind of bonding can strengthen the bond with your kids and partner.
Jade: Thanks for that advice momshie! That will surely be helpful to others.
Note: I just want to be a momshie celebrity for a day, so bear with me😁😅!
---
Flexing my sponsors. If you have time, kindly visit their articles. You will surely learn a lot from them.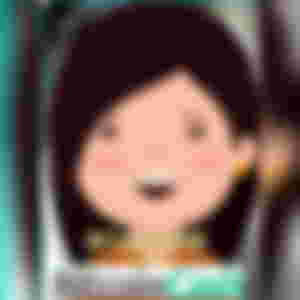 To everyone who takes the time to read this article today, thank you so much.
This is BCH_LOVER once again. Have a good day to all.
Keep safe and God bless!
Don't forget to click the like button, thank you so much!