One Month User In Blurt.blog
Blog #280
June 21, 2022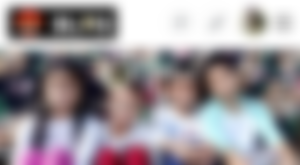 It was last May 21 when I started my journey in Blurt.blog and today I celebrated my first monthsary in that platform. I am so happy to have the opportunity to learn another earning opportunity aside from noise.cash, read.cash and Appics. Within one month, I am grateful for the support that I had received from other Blurters. Though, I only had few friends in Blurt, I enjoyed my stay there.
Posting, upvoting and engaging with other users is really a wonderful experience as a Blurter especially in Blurttribe Community where they hosted different daily shows such us sharing your environment during Mondays, your foods on Tuesdays, black and white photos on Wednesdays, share your smile on Thursday and during Fridays and Saturdays will be for weekend engagement. I am not only enjoying, I also received some Blurts in that amazing community for participating in their daily shows. If you're in Blurt, you can try participating in their daily shows and receive some Blurts too.
Actually there are many ways to earn in Blurt. You can participate in @onchain_curator's share and earn. You will share your quality content blogs in Twitter and mention @onchain_curator and he will upvote your post. Not only that, every week they will announce the winners in that Share and Earn contest. There are also the Mydailypost hosted by @phototalent and making a story with the picture given by @blurtlatam. There are still many more challenges and contest hosted in Blurt that I haven't explore and participated yet but I'll be trying to explore soon.
Within one month, I was able to sponsor two users and I'm thankful that I was able to do so. This coming July 4th will be the second anniversary of Blurt and I am happy you witness another milestone of Blurt.
Happy One Month to Me in Blurt. 🎉🎉🎉
Before ending my article today, I want to thank sis @gertu13, @joydigitalsolutions, and @Talecharm for renewing the sponsorship. I'm really grateful to see you again in my block. God bless and have a wonderful day to all of you.
Thank you my dearest sponsors for the continuous support. I really appreciate it and I hope and pray that your wallets will be filled with more blessings. God bless you all. This is me @BCH_LOVER once again. Thank you for spending time reading my article today. Have a good day and a blessed evening read.cash family.
Thank you. Keep safe y'all!