Blog #67
November 14, 2021
Yesterday afternoon, after publishing my article, "My Education Was Not Wasted" I received a comment from @Athaliah. After reading and replying to her comment, I visited her profile. I clicked her latest article "I Regret Doing the OMG Trend". While reading through the entire article, I can't help myself laughing because of what I saw. I laugh at her Meme doll and the look-alike celebrity.
After leaving a comment, I decided to try it on. And today that's what I am going to share. If you like this trend, you can try it too. Just click it here.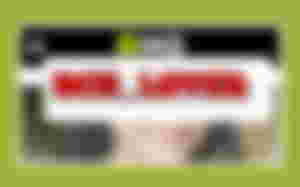 Without further ado let's start this!!! Oh, before I forget, I am not using my real name on Facebook, it's my youngest son's name "Adam".
Enjoy reading!!!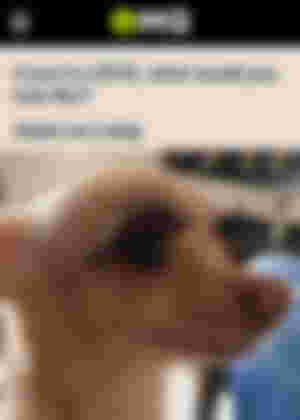 What a pretty dog this is. I like this! Those thick and long eyelashes really make me love it.
If this is me, I would just stay at home and be with my owner all day. I don't want to go out coz I might see an enemy outside and these eyelashes of mine might get damaged. I want to preserve its beauty. Ahaha!!!
My name would be " pretty" just like my eyelashes.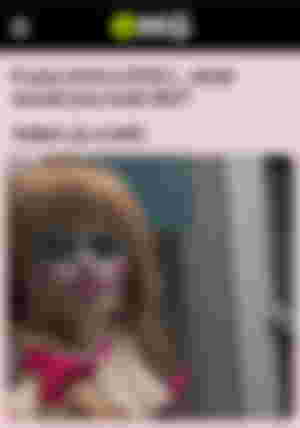 What?????😂😂😂😂
As I was busy browsing this OMG trend, my kids are also busy eyeing my phone. When this one appears, we were laughing out loud. This made our day!
Really??? I am not good at putting makeup on my face but why does this doll have a lot of color on her face. Then the eyes are like a full moon. Haha, maybe this was just mistaken!!! Sorry, dolly🙊🤞!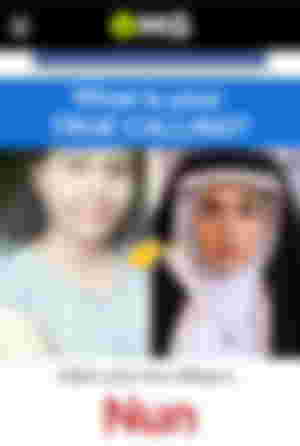 With this result, I was brought back to my high school days. As I have mentioned in my article yesterday, I studied in a school that is managed by nuns.
My first time seeing them wearing a white dress and white veil, I was astonished by them. Every time I meet them in the corridor or even in our respective dormitories never did they wear a frown face, they always smile. Those smile always tells us that no matter how hard life is, be positive. Those smile always captures everyone's heart. Those smile always inspires me to study hard both in academics and about the word of God.
It was almost the end of our first-year level, our mother-sister approached me and asked me what do I want to become. Without any hesitation, I answered her that I want to be like her, to be a nun. She wAs happy upon hearing my answer, she gave me a rosary and I got the award " Best in Religion". I am so behaved during those years and I strictly follow all the rules and obligations at school so maybe that's what made our mother-sister decide as to whom that award will be given.
Three years hAd passed, it's almost our graduation, our new mother-sister told us to list our names if we were still interested in being a nun. I carefully thought about it but in the end, I decided not to join the congregation. I have some personal reasons not to and one of those was I badly missed my family already.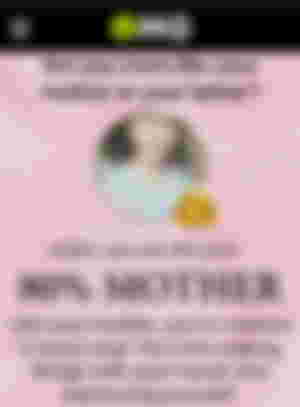 Hmm, with the physical look? Many would say that I was like my late mother. Even my partner when he saw the picture of my mother, he would always say that we look exactly the same.
Creative? I don't know if I am that creative like my mother. My mother knew many things as what I have heard in my grandmother's story about her. She was a good cook too but in terms of cooking, I am not that good. Maybe in other things, I have similarities with my mom.🤔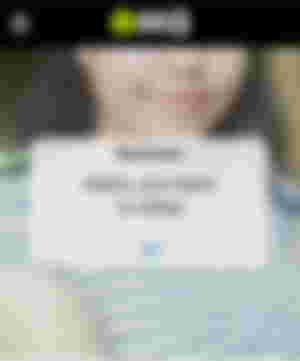 I badly need this right now. These past two nights, I sleep late already coz my youngest is also awake at that time. I don't know why but in that very hour he was still awake, and he's super active. The last time, I was about to put him to sleep, he told me that he was hungry. In fact, he ate two biscuits 20 minutes before.
I told him not to eat too much coz he will be sleeping. Any minute after that moment, my partner also told me that he was hungry so I don't have any choice but let those two eat. After eating it takes almost an hour before they sleep.
So when morning comes, I feel like I was floating in the air, with no energy at all. Even if I sleep in the afternoon, I still feel sleepy.
Here are my generous sponsors. Feel free to check their amazing articles. Surely you will learn a lot from them.
To my upvoters, commenters, likers, and readers, thank you so much for your time. All your efforts are highly appreciated by me.
Happy Sunday!
God bless and keep safe always!
---