Nine Months Of Blogging
Blog #281
June 22, 2022
Hours and days were so fleeting for me. Weeks and months went so fast and now as I look at on my profile, it says that I'm now a nine month user in this wonderful platform. Nine months of blogging isn't easy at all. Many struggles and hardships along the way. Others said that their journey here is like a roller coaster and I can say mine is same as theirs.
My first weeks here was the most challenging for me. Building my name was what I did first, interacting and constantly publishing blog in those times was what I did but my works wasn't noticed immediately by the Random Rewarder "Rusty". But despite not being noticed by him, I still pursue my blogging journey until one day he visited me finally. Actually, it almost took a month before he noticed me and I also almost gave up because I was thinking that maybe there's something wrong with my profile but with everyone's words of encouragement and motivation, I continued writing and publishing. Thanks to those who had supported me especially to my old and new sponsors who stayed with me all throughout this time.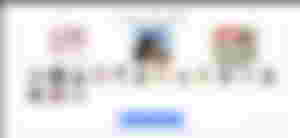 To my 18 sponsors, thank you so much for staying in my block. It's always been my happiness to see you always whenever I visit my account here. Despite my busyness and my inactiveness these past few days, you still remained to support my published works.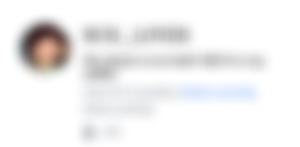 Within nine months, I got 435 subscribers and I thank them for following my journey here even if my work sometimes were nonsense. Having subscribers in this platform isn't easy as what I had experience before. We need more interactions for them to follow and visit our profiles that's why whenever I saw newbies, I interacted and followed them but I can't visit them always especially now that I'm busy with my personal life. Within these past few days, I think I only interacted 2 newbies and hopefully if I'm done with the things that made me busy always, I can meet new newbies again and interact them.
Closing Words:
Nine months of blogging is a great blessing to me as a mom/wife. It helped us a lot and it helped me to find new other opportunities where I can earn few cents everyday. With read.cash, I can say that it slowly enhance my writing skills. Before I am not confident sharing my thoughts but when I discovered and be one of the writers here in read.cash, I saw a little progress within myself and for that I am forever grateful to be part of this amazing community where I meet some generous and friendly individuals whom I can call my "virtual friends".
To my read.cash family, thank you always for the support and I apologize if I can't visit your articles more often but I'll visit those when I have some spare time.
Thank you always for the support! This is me @BCH_LOVER once again. Thank you for spending time reading my article today. Have a good day and a blessed evening read.cash family.
Thank you. Keep safe y'all!