#MyReadCashStory: A Platform That Made A Change In My Life
Blog #159
February 15, 2022
Hello, what's an up handsome and beautiful read.cash users!
It's another day, another blog to write and publish.
But since I can't think of any topic to write about today, I decided to write my entry on @MoonTrader's challenge.
I wouldn't make this introduction long, so let's start!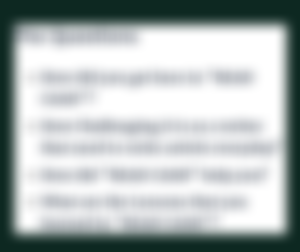 ---
How did you get here in "READ CASH"?
When I was a month old user in noise.cash, I have read lots of posts about read.cash but I didn't take the opportunity to join because I don't know how this platform works. In short, I know read.cash because of noise.cash.

It was March 2021 when I started making my first account. I made it out of curiosity because I saw others earned more BCH on this wonderful platform but sadly it was MTS because I know nothing about writing. I don't know the dos and don'ts in here. It was almost two months after writing articles, that I learned that once the account is marked as sp*m, the account would not be visited by the green baby so I abandoned it and made another one in August.

It was okay at first but because of my carelessness, it was again a failure. After failing, I rest for a week and made this new account and am thankful that it is now growing successfully with the support of other users.
How Challenging it is for a writer that needs to write an article every day?
Writing every day is very challenging. I have lots of struggles because I am a mom of four and I also had some housework to do. Not only that, since the pandemic started, a new way of learning is proposed and that adds up to my busyness as a mom because I need to guide and help my kids with their modular learning.

Another one is thinking of a topic to write about. Thinking about what to share isn't easy. So many distractions that can lose my focus. When I had thought of a topic already, I don't write it immediately. I still have to study if that topic is good to share because not all ideas are relatable to the readers.

I just don't write to earn some BCH on my wallet and to gain views, I also consider another thing. It is to make an article that others could engage in. As someone just new to this field, one thing that inspires us to write more is to have more engagement with others on our published articles.

As I look at my previous articles, I know what topic others could relate to but there were times that I experienced writer's block that's why even if I wanted to write a topic related to those most engaging articles, I have to set it aside and make another article which is easy to write only.
How did "READ CASH" help you?
Many times read.cash help me. As I have shared in my article before, it helps us financially especially at those times when we don't have any penny in our wallet.

It also helps me become a better person. Before knowing read.cash, I am just a person who is afraid of engaging with others. Even if it's only in the virtual world, I still have many hesitations to talk to others. But because of read.cash, it helps me to come out of my comfort zone.

It helps me emotionally because engaging with my friends here makes my worries, stress, and boredom be forgotten because I have fun talking with them.

It also helped me to discover other things about crypto, especially in SmartBCH.
What are the lessons that you learned in "READ CASH"?
Have patience because it takes time to be noticed by other users and so too with the green baby.

Work hard to achieve the success I want in this account.

Engaging in one of the keys to being noticed and having a successful journey.

Never lose hope and just be positive and persevere

Try and try until it becomes a success. I may fail at my two attempts but I never give up.

Learn to inspire others especially the newbies by supporting them.

Learn to follow the rules
That's all! Hope you learned from my article today. Thanks for reading!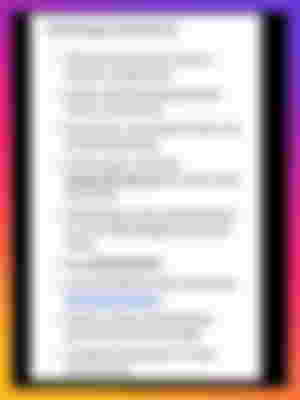 To my old and new sponsors, thank you so much for the support you have shown to me. I really am happy to see you in my sponsor's block.
To my sponsor, @Thania05 thank you so much for renewing the sponsorship. So grateful for the continuous support you give to me sis. I pray and hope that God will bless you more.
To my active likers, commenters, and viewers, and to the ones who just pay a visit today, thank you so much for the love and support you give.

This is me, 🧕BCH_LOVER 🧕once again. Thank you for your time today.
God bless and Keep safe you all!
Before leaving, please hit the 👍button. Thank you so much!
You can also reach out here.