My Year 2021
Blog #113
December 30, 2021
My year 2021 is full of challenges and hardships that test me on how strong I am as a person. Sometimes it makes me sad knowing that I don't know what I needed to do. It makes me worry about how should our life be in the following days and it stressed me out thinking of possible solutions to my problems.
But despite all those negative happenings in my life, I still can say that my life in 2021 is a blessed and positive one.
---

On the first day of January, I had joined noise.cash that created a big difference in my life. Earning in noise.cash makes me so happy that finally, I can now help my partner financially, and not only that I was able to buy my phone.
I am now an 11th-month user in noise.cash and will be celebrating my anniversary this new year.
The start of my 2021 is full of blessings already and that's because of noise.cash. I am super thankful to God for it and to all people who are behind that successful platform.
---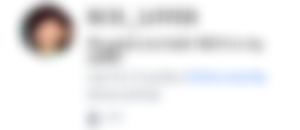 September 7, when I tried my luck again in this amazing platform "read.cash". This journey I had here was not easy, it is full of ups and downs that make me almost give up but thanks to all those generous and kind users who motivate and inspires me to keep going, and until now some of them are still here with me supporting my journey.
How lucky I am to have them on this beautiful and colorful journey of mine. I can't thank them one by one coz they are too many but I hope you guys know how much grateful I am to have your support every day. My wish for you all is more and more success for this coming 2022.
I got 3131 subscribers in noise.cash and that's a huge number of subscribers already and I thank everyone who followed me there in noise.cash. Some aren't active anymore but I am glad that I have met different people who change my self positively. Would you believe that I was once an introverted person who is afraid and shy to interact with others in the virtual world but I was able to conquer it? As of today, I have many virtual friends that I am comfortable talking with.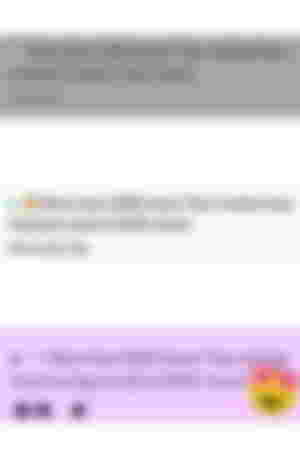 Views that I unlock in being a three-month-old user- October 13 when I unlock 1000 views. How amazing it is that after 1 month I was able to unlock it. After my 2nd month celebration, I was also able to unlock 2500 views and last December 20, I finally reached 5000 views. All these things are possible because of the unending support that I received from everyone. Thank you so much, guys.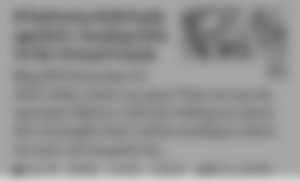 December was an enjoyable month coz I joined the challenges that other generous users hosted and one of those is the #PerfectGiftChallenge from @CoquiCoin. Joining it is to have fun and appreciate my virtual friends through giving the gifts that I think they both deserve. It may be just an imagination but I felt happy and satisfied while writing it. I didn't expect that I will be chosen as one of the winners of that challenge. Winning it makes me more inspired to join other challenges and to have some fun too.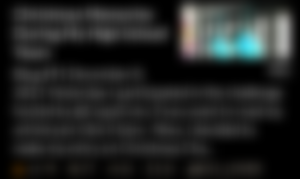 Another contest that I joined too was from ma'am @gertu13. In my entry in her challenge, I shared the unforgettable Christmas memories I had when I was in high school. Writing it made me reminisce all those happy moments with my classmates, teachers, dormmates, and most of all with the mother-sisters who became our second mothers. Being chosen as a random winner in her contest made me so happy coz like the other challenge that I joined, I never expected it to win. Thank you so much ma'am gertu for the wonderful experience I had while joining your challenge.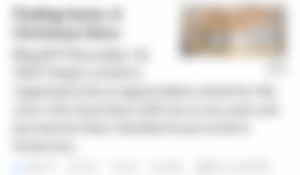 This was my entry in #ChristmasChallenge2021 by @TengoLoTodo. Honestly speaking, I am not confident with my entry in this one. After drafting this article, I was hesitating whether to publish it or not.
When the winner was announced, I was so surprised that I was one of the chosen winners to receive $3. I am so grateful to joined it because I was able to explore something I haven't done before.
I was really happy that my 3 entries won. It's a blessed and merry December for me. Thank you, thank you to the three generous users who hosted that kind of Challenge. Thank you for making my December so memorable.
---
Joining read.cash makes me explore the crypto world. I can have a beautiful journey in smartBCH. Farming and staking the smartBCH tokens makes me gain small profits. I am truly grateful that I have known BCH, noise.cash and read.cash, and most of all the smartBCH tokens.
Thanks for reading. Have a wonderful day!
To my sponsors, upvoters 💰 , commenters 📝, readers 📖, and likers 👍 thank you so much, guys. You always make me motivated and inspired every day.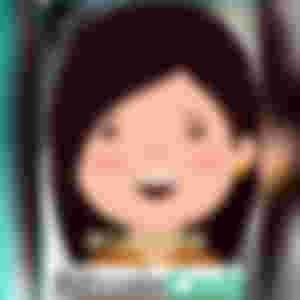 This is me, 🧕BCH_LOVER 🧕once again. Thank you for your time today.
God bless and Keep safe you all!
Before leaving, please hit the 👍button. Thank you so much!