My Plans For February
Blog #146
February 01, 2022
Hello everybody! Happy New Month! Now that we are facing another new month, do you have goals for this month already? Mine will be the same as the previous month.
Yesterday I shared that I have a goal that I failed to achieve and that is to read 20 or more articles per day. So this time I will try to achieve it all. I will overcome the idleness that is secretly hidden in myself.
---
A new month is here so I will share with you my plans for this month.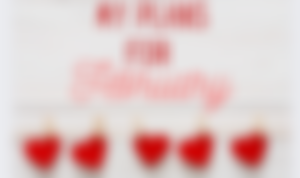 Let my partner enter SmartBCH and join in noise.cash
We have been planning about this last month but we didn't pursue it because he worked far from us and after how many days of buying his new phone, it was stolen. So now that he has bought another phone, I will make him an account in MetaMask and Telegram so he can join in those free airdrops of smartBCH tokens. I will also let him claim those free tokens from faucets.
I will let him join in noise.cash too so he will earn there. His earnings are what I am planning to use for buying tokens in smartBCH. But newbies can't earn immediately there so I will fund a small amount in his smartBCH first so he can start.
Explore other SmartBCH DEXes
I am almost four months in SmartBCH already but I have still been in five DEXes which are:
In this DEX, I only stake EBEN at the pool and have a stake at one of the ranches where I could earn SUN. This is just a small amount but I will try to increase my holdings as soon as I get my profit in all of my investments in my tokens.

Hope that in the next following days or weeks, prices will slowly go up so I will be able to sell my tokens and see how much I gain from those. But if it won't, then I will continue staking those tokens so that I will have more to sell in the future.
I have staked a small of $Mist in this DEX and hoping that with that small amount I can earn profit so that the next time that the price of $Mist is dumped again, I can buy twice what I have at stake as of the moment.

Last year when I staked here, I gain a little profit and I also do farming but right now, I didn't take risks in farming because I am afraid to experience impermanent loss again. Staking will be enough for me as of now.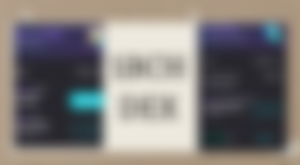 Here, I auto-stake the rBCH that I bought last time, and the smaller amount is stakes in the Lambo Sprinkler. With the rBCH that I bought I earned WRS, HAM, NARATH, a small amount of Konra and the last is this Lambo.

I think I have already earned a small profit with my rBCH and hopefully, it will be added as days goes by.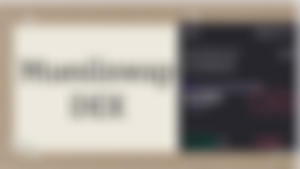 In this DEX, I started with 105 Milk but 80 of it was exchanged for Celery. The remaining 25 is what I staked in Auto staking and now I had 95 Milk in auto staking already.

Other Milk that I staked here is from the Auto Claim Bounty but I stopped claiming because I realize that I was spending huge gas fees already.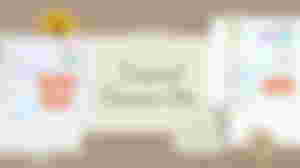 In this DEX, I had staked Daiquiri and Celery to earn Daiquiri. The 1/4 of the Celery that I have a stake in this DEX is the one that I exchanged from Milk and the other balance was bought with my other January noise.cash earnings.

The starting amount I stake in Daiquiri was just 37 and I am happy that right now I am almost getting double the number of the Daiquiri that I stake.
That is the five DEXes that I explored as of this time so for this month the new DEXes will be what I am trying to explore.
Those are my two plans for this month. I hope I can fulfill these two competently. I know this isn't hard to do but my opponent upon doing this is my time.
That's all for now. Thank you for reading. Have a great day/night to all!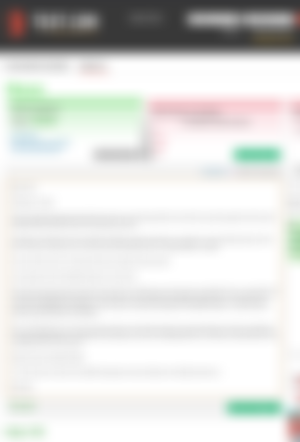 To my old and new sponsors, thank you so much for the support you have shown to me. I really am happy to see you in my sponsor's block.
Special thanks to @Amy05 for renewing the sponsorship. Thank you so much for the support. God bless you and I pray that you will be blessedwith more BCH in your wallets.
To my active likers, commenters, and viewers and to the ones who just pay a visit today, thank you so much for the love and support you give.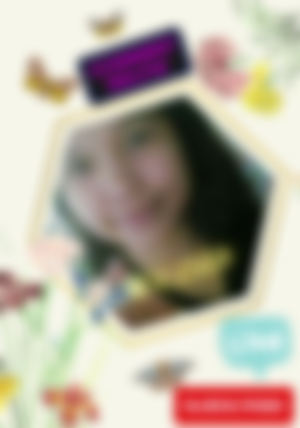 This is me, 🧕BCH_LOVER 🧕once again. Thank you for your time today.
God bless and Keep safe you all!
Before leaving, please hit the 👍button. Thank you so much!
You can also reach out here.