MY Morning At My Partner's Workplace
Blog #269
June 06, 2022
Good evening read.cash users! How is your day? I hope you are all doing good.
I'm inactive again today in my online hustling because I'm occupied with so many things. As what I have shared in my post is noise.cash this morning, I will help my partner with his work. He said yesterday that he would just hire labor that could help him but I suggested that I should be the one helping him because Adam doesn't have class and to avoid paying for his labor. As we all know, labor today costs more than $7 or more than that. The pay is really high and I'm thinking that the money that is supposed to be paid to his labor will be added to the money that we had and soon will be paid to our debt.
At around 7 AM we headed to his workplace. While walking, I was also holding my phone to take some shots around so I would have something to share in my online earning applications.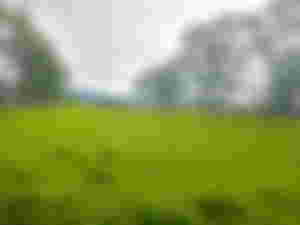 This is the first photo I took while walking. My partner even joked with me that my main purpose for coming with him to his work is because I just wanted to take a photo and that is half meant true. I was really also planning that one.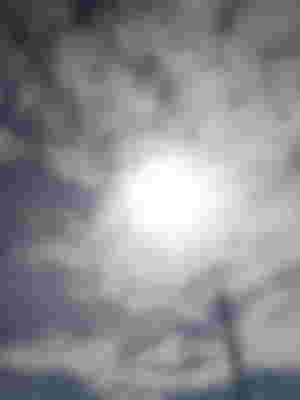 When we arrived at the partner's workplace, I started getting busy so I let my eldest take a photo around. This photo of a cloud and sun is what he took first. I was really amazed at this amazing view. The clouds are like cotton scattered in the sky.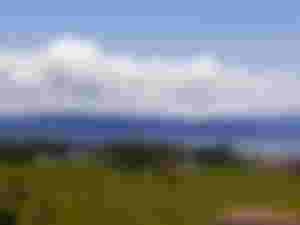 Another one is the view of the lake Ranao. In my partner's workplace, the lake is overlooked and it's really a wonderful view. I love the workplace because even if the sun is shining so bright, we didn't feel it totally because of the cold air blowing.
When it was almost 1 PM, we headed back home because we are hungry already. As usual, while we were walking, I also take photos. Tomorrow, I'll share it with you.
Thank you for reading.
Thank you my dearest sponsors for the continuous support. I really appreciate it and I hope and pray that your wallets will be filled with more blessings. God bless you all. This is me @BCH_LOVER once again. Thank you for spending time reading my article today. Have a good day and a blessed evening read.cash family.
Thank you. Keep safe y'all!