My Insecurities: The Imperfect Me
Blog #105
December 22, 2021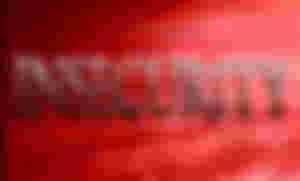 This is my entry to the prompt made by @Theblackdoll which is all about #MyInsecurities.
Living in a place where there are lots of judgemental people was never been easy. They threw some hurtful words that could leave scars in our life. Those negative words that I heard from them made me lose my self-confidence to face people and that I just wanted to stay inside our house.
Our house is the only place where I was comfortable staying. My family accepted me for who I was unlike when I go out, I would hear so many criticisms. But I should never let those insecurities stop me from discovering myself. That's why I face it and embrace, now I can fully share with you the things that I am insecure about.
Ever since when I was young, I already had white hair. This had been my problem especially when I am in public because it can be seen easily.
Every time, I went out I get conscious because I already encountered many people who used to think that having white hair means I am old already.
I remember my boyfriend's mother before who told me "Hoi, tigulang naman ka oi, daghan kaayo ka ug puti sa buhok" (Hoi, you're old already coz you have lots of white hairs). After hearing it, I was ashamed to face them. I am ashamed of myself and even question why I had this condition. Why I am different from my brothers and sisters who have black and shiny hair.
Having space between my teeth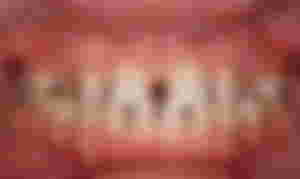 Do you confidently smile when you face people? Me, I don't because of my teeth that have space in between. It's just on the upper part but still, it's very visible when I smile.
Every time I laugh and smile, I had to cover my mouth with my hands so no one would notice it. I was told before by someone that my teeth are ugly coz there are spaces in between and not only that when I smile my gums can be seen too.
When I was still eaten up with these insecurities, I would feel jealous of others who have shiny and black hair plus the white shining teeth that are perfectly aligned.
But as time pass by, I learned to ignore all those but there are still times that I am conscious about myself. I can't avoid it though especially since I received lots of negative comments about myself before.
I am an imperfect woman but despite those imperfections, I still call myself beautiful and lucky. Beautiful in my way and lucky because I have someone and my family who accepts me without judging me. They accept my imperfections and flaws and never forget to remind me how they love me every day. I am imperfect but they always make me feel special.
Accept ourselves, face our insecurities and discover the beauty that we have in ourselves.
---
To my sponsors, upvoters 💰 , commenters 📝, readers 📖, and likers 👍 thank you so much, guys. You always make me motivated and inspired every day.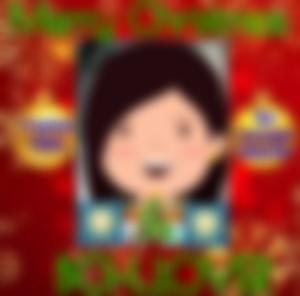 This is me, 🧕BCH_LOVER 🧕once again. Thank you for your time today.
God bless and Keep safe you all!
Before leaving, please hit the 👍button. Thank you so much!