Blog #73
November 20, 2021
As I was busy wandering around, eating all the grains that I saw, a shadow appears that cover my whole self.
I look around I see a litte boy ready to catch me. My instinct became active, I run using these small feet of mine. When he is about to hold me I use my wings to fly but after how many minutes of chasing my speed becomes slower. I become tired and my feet are about to give up, but I still make a move so he won't catch me. I am afraid that he might beat me up if he will catch me.
But as small as I am, the little boy got the chance to frame me up in one corner. I don't have any choice, I just stay still and ready for his hands to hold me. Whatever he will do, I will accept it.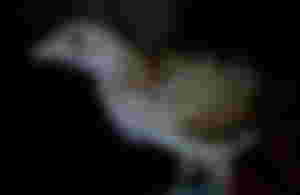 After catching me, I thought he will hit my body but I was wrong. The little boy sat on the wooden bench, he put me on his lap and caressed my whole body. I like the heat from his hand, it gives comfort to me. I slowly close my eyes and enjoy the moment with him.
Not long after, he stands up and went inside the house. Wow, new environment! Before when I was young, I used to stay in a small cage with lights open for 24 hours together with my siblings. It will be opened only if the owner feeds us.
Now that I got to see new things, I felt happy. There are colorful things around. There are beds with colorful blankets and not only that I saw three more kids here, two boys and a girl.
Later on, the little boy handed me to his brothers. Just like him, they caressed my body and I felt the love they showed to me. Then after a minute, they handed me to their sister. Their sister put me in a blanket and covered me like a baby. I also like this coz I feel the warmth of the blanket but I like it more when I am put on their lap and brush me with their warm hands.
Sometimes while they were eating, they would feed me with some rice. I am not a picky eater so I ate all of those. I am happy when I am with them. They always make me feel wonderful.
But the time comes that I need to get back to my shelter. The shelter where I used to stay every night. It's not the same as the cage that I used to stay in when I was a little one, this one has a larger space where I could run from one side to another. I can fly too if I want.
That's my life as a chick 🐣!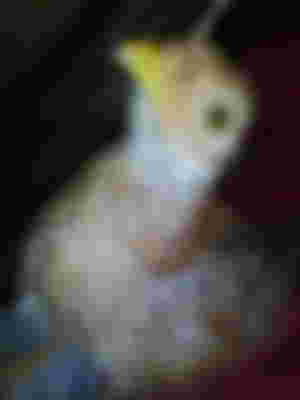 Hello, this is me, cutie chick signing in today! How are you today? It feels good that I am here today sharing my life with you all. Are there any chicks or chickens at your home today?
---
That is one of our cutie chicks at home. It was given to us by my partner's friend and since the time it stayed with us, there's no day that my kids won't carry it. It became their favorite pet and they enjoyed playing with it.
---
Flexing my generous sponsors! Thank you so many guys for your support of me.
To everyone (upvoters, commenters, likers) who takes the time to read this article today, thank you so much.

This is BCH_LOVER once again. Have a good day to all.
Keep safe and God bless!
Don't forget to click the like button, thank you so much!