Blog #31
October 9, 2021
Hello, what's up beautiful users of read.cash! It's Saturday!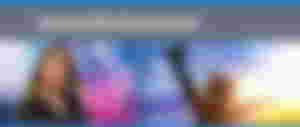 Are you familiar with this site? Me, I just stumbled on this site yesterday. As I was scrolling down on Facebook to see if there are updated things that I missed out on, I happened to see the post of my friend Ava. She visited this website and asked about her natAl chart. I was amazed by how Mary the astrologer revealed the painful past of Ava that she is still into or shall I say the happenings that affected Ava until now.
As curious as I am, I also visited her site. I am curious as to what she can tell about mine. I input my first name along with my birthdate and email address where she will notify me if my natal chart is ready.
Before I wanted to share my natal chart that Mary made, make me raise this question, are you familiar with the birth planet? When I was young my grandmother always told me about it but I was not attentive back then because I am still young and innocent to absorb all those information.
If you also watch historical K-Dramas, you will also know the astrologers that predict the star of the king, etc.
---
My Natal Chart Made by Mary

This is in the first paragraph. I know it's understandable that we all are experiencing this kind of feeling, so I just don't mind this at all.

This is one of my painful pasts, do you know what happen this year? This was the time that I cried thousands of tears because I was broken-hearted for the first time. I even came to the point that I became desperate and make a nasty decision. He's my first love yet the first one who broke my heart so bad. This is my first time getting into a relationship too but he just cheated on me. He left me for another woman. If you have read my article I give up already, you will see in the last part that I said "I give up begging love from someone"

This statement stopped me for a minute then I realize so many things.
August 8- this was the birthdate of the man who broke my heart

September 8- the birthdate of my best friend when I was in high school. We have so many good memories.
December 8- the birthdate of my closest friend who has anemia. I was sad to hear about it but thanks God she recovered from it.

August is the 8th month of the year. In this month I had so many memories but I can't share them because it will take my time just narrating all those.

And so too with the years 2008 and 2018- it has 8 at the end, right? There are lots of happy and sad memories of those years too but again I won't narrate it. You know the reason why, 😊.

Yes, I can say this is true. There were times that I was scolded by my sister because even if we do not have enough money, I will let someone lend it especially if they needed it the most. I know how it feels like to have nothing, so if I have something to offer why not give or share it with them, right?
I am happy that I was able to help others in a small way but there were times that I was taken for granted.
As much as I wanted to be appreciated sometimes but I know not all people know how to appreciate us.
But it's okay, I already learn from those.
---
That's all for today! Thanks for reading!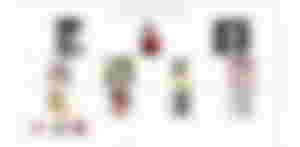 These are my ever fabulous and generous sponsors, feel free to check their articles.
To my sponsors, upvoters, commenters, and readers thank you so much for the time you give to my articles. I highly appreciate your efforts.
Have a nice weekend everyone!
God bless and keep safe always!
---