Blog #71
November 18, 2021
Before anything else, let me flex first my sponsors. If you have time, feel free to check their amazing articles. You would surely learn a lot from them.
---
This story today is a series of Shane's life. If you have read Painful Goodbye, you will know who Shane is. But today this isn't her POV, it's someone else.
I am always looking at you from afar

I see how you suffered when you lost your best friend

I wanted to comfort you but I don't dare to do so

I wanted to ease those pain you were feeling but I don't know-how
Seeing the woman I love crying while looking at her lifeless best friend makes my heartache. I love Shane secretly. I don't dare to approach and tell her what I truly feel because I am afraid of what will her reaction be.
After the death of her best friend, many changes. She's not the jolly woman anymore. Shane became a loner, it seems silence is now her best friend. Whenever our professor was not around, she spent her time in the library.
But even if she changed a lot, my love for her doesn't change at all. In fact, I want so bad to be with her this time. I want her to know that someone is here willing to listen to what she had felt up to right now and I want to bring back the old Shane that I used to see and know.
---
After gaining a lot of courage, I approached Shane while she was in the library. I overcome those fear I have inside, I don't want to be her stalker anymore. I want her to know that a certain "Athan" exists.
"Hi!" that's the only word I uttered that time.
"Hmm, hello?!" She replied.
"Can I sit here if you wouldn't mind?" I said.
"Nah, it's fine"
"Thank you!"
That's the first conversation we had. I was so happy that finally after a long time of watching her from a distance, I was able to hear her voice.
That was not the only encounter we have. Many follow. Sometimes, I would accompany her to the canteen. We ate our lunch together. Since we have the same course which is "business administration", every after our lunch, we would stay in the mini-garden waiting for our next subject. While staying there, we talk about our own lives.
The longer I am with her, the more things I learn about her. Just like her favorite color, most of the girls that I know love the color pink but Shane is different. She likes blue/sky blue coz for her that's a cool color. Aside from that I also knew what is her favorite food and that are fried rice and fried chicken.
As time passed, we became close to each other. Shane is now slowly going back to her old self and I am so happy for her. I often see her smiling and laughing while we were together. My love for her this time got deeper.
Before our last semester, I decided to court her. I don't want to prolong this feeling I have for her. I want to express my true feelings to her. Every day I gave her cards because that's what she likes. A simple woman who likes simple gifts. Indeed, I am so lucky to have known someone like her.
After many months of courting, I decided to ask her if she would allow me to be her man.
I want to be someone whom you can lean on

I want to be someone who will love you unconditionally

I want to be someone whom you can trust on

I want to be someone who will be there through your ups and down

I want to be part of your life

I want to be your man, will you let me?
I am shaking after saying these words. I am nervous coz I am afraid that she would reject me. Two minutes had passed but still, she hadn't said anything to me, and every second that passed made me more nervous.
"I want to be your man, will you let me?" I asked her the second time, hoping that she would answer me this time.
After asking it again, she looks at my eyes directly. Those eyes that I always adore. Those eyes that say a lot of emotions. Before what I could see are only sadness and pain but now it's different.
"Athan, I am thankful to God for giving you in my life. You are one of the reasons why I am still here. You inspire me to keep moving forward and I appreciate all the things you did for me".
" Thank you so much for bringing color into my life. Thank you for making me smile. Thank you for coming into my life. Thank you for loving me when I am still in pain. Thank you for your love, now I am free from pain and sadness."
"Athan, I am now officially your woman".
After hearing the last sentence, I got teary-eyed. I hug her so tight because I can't contain my happiness this time. I don't want to end this moment together with her.
" I love you so much, Shane", I said while hugging her.
"I love you too, Athan", I can feel the joy in her voice while saying those words.
ATHAN 💙SHANE
---
"After losing my best friend, my world crashes down. I don't feel the same just like when my best friend was still here with me. I want to stay away from people because I am afraid that I might lose someone again in my life. I want to drown myself in that pain. I sometimes feel like ending myself but God never let me. He gave me someone who could bring back my old self. Someone who never fails to put a smile on my face. Someone who never leaves me when I needed someone to talk to. Thank you, God, for giving him to me"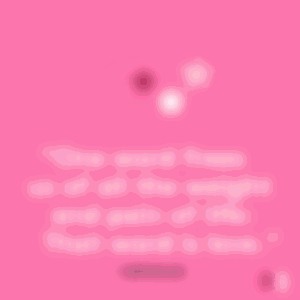 *Because of Athan's love, I am now free from pain and sadness. His love always makes me feel special*
-SHANE
---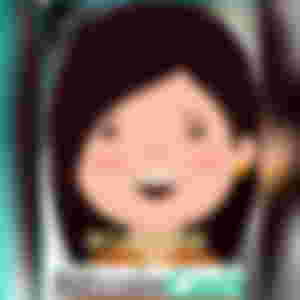 To everyone who takes the time to read this article today, thank you so much.
This is BCH_LOVER once again. Have a good day to all.
Keep safe and God bless!
Don't forget to click the like button, thank you so much!