Let's Look Back To How My January Was
Blog #145
January 31, 2022
Hurray! It's the end of the month already, so that means many of us will be publishing our monthly report. Since morning, I have read lots of reports from other users already and I can say that they are doing great this month.
Some may have difficulty in finding time to be here because of the sudden loss of their internet connection but still, they have a productive month and I salute all of them, especially those who are badly affected by the typhoon Odette.
After reading their reports, I asked myself, how was my January so far? Was it a productive one or not? So to know how this month was for me, let's take a glimpse of it.
My January started by sharing My Most Desired Goal for the year 2022. In that article, I shared that I wanted to achieve 1 BCH in both my noise.cash and read.cash wallet and another 1 BCH for my smartBCH wallet.
What's the update for that certain goal? Am I almost reaching it or halfway of having it or just too far from it?
My answer is too far from it. If I haven't withdrawn 0.16 BCH then I can say that I'm halfway in achieving it but since an unexpected thing happened where my partner was being robbed. His salary and the newly bought cellphone were taken so we need to withdraw some of my earnings to cover the expenses here at home. I share that experience in my article My Why's At The Moment.
In regards to my smartBCH, I haven't had put any amount on my smartBCH wallet yet since the prices of the tokens are still on dip so my tokens are still at staked and I am patiently waiting for the ATH prices of those tokens that I hold.
---
On January 5, I published the article "I challenge myself". What challenges are those?
The first is to publish one article per day. For this month, it's a success because I publish 31 articles including this one. And I am also glad that this article today is my 145th article already.

The second is to write 4 or more minutes to read articles. Within those 31 articles, I have five articles that are three minutes read-only but even if I have those, still I would say that I'm doing better this month than my previous ones. Most of my articles in the past months are 3 minutes read articles only.

Next is to read 20 or more articles per day. This challenge is where I failed. Failed because I wasn't able to do that during the days when my lazy self take over me but I am still proud of myself because I can read more than 10 articles per day. Even yesterday that we don't have electricity, I made it up at night and I read more than 10 articles before I went to sleep.

Last is the 10 000 views. This challenge is an open challenge. I think I was too far to reach this but it's okay, at least I am doing productive each day here by publishing one article per day. I know sooner I will be able to achieve it, I just have to work hard for it.
That's the challenge I made for myself and still, that will be for the next following months.
---
Let's look back to my articles that gain more upvotes, views, and comments. (Looking at these articles inspires me to do better each day)
My Most Upvoted and Viewed Article: SmartBCH Articles: Guide For Those Who Want To Start Their SmartBCH Journey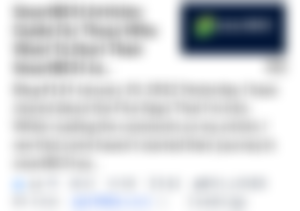 This is my first time having this huge number of viewers and upvotes. I thank everyone who read this article and I do hope that this helps those users who wanted to start investing in smartBCH. I also thank the green baby who let me experience have that huge upvote because it really inspires me a lot. This article was also featured in Suggested Reading 16 by @Mictorrani.
My article that has more comments: Five Apps That I'm Into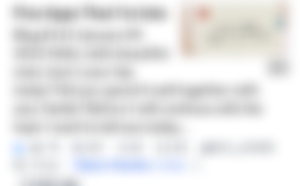 This article has more comments and it was also the article that I published before that most viewed article of mine. The next most commented article is I Earned 1 BCH in my Four Month Here.
That's my monthly report for January. Thank you for your time reading this article today!
To my old and new sponsors, thank you so much for the support you have shown to me. I really am happy to see you in my sponsor's block.
To my active likers, commenters, and viewers and to the ones who just pay a visit today, thank you so much for the love and support you give.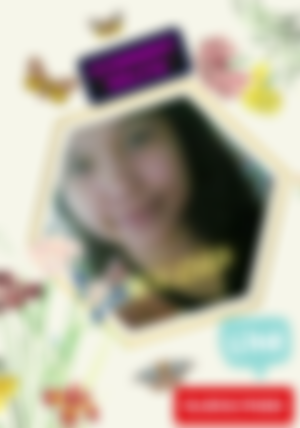 This is me, 🧕BCH_LOVER 🧕once again. Thank you for your time today.
God bless and Keep safe you all!
Before leaving, please hit the 👍button. Thank you so much!
You can also reach out here.