Its Time To Pursue My Dream 1 BCH Again
Blog #370
September 28, 2022
Eversince I joined read.cash, one thing that I want to achieve here is to HODL 1 BCH in my wallet but it was only last January that I made a goal about it. By then, I tried grinding in noise.cash, read.cash, those other faucets that pays through BCH and became active retweeting in Twitter about some CCTip airdrop. The tokens I earned in my CCTip wallet was then converted to BCH.
After almost four months of grinding here and there, I finally achieved my 1 BCH goal. The feeling when I finally had it in my wallet made me so happy and proud of myself. Before I would just say "Sanaol" to all who had achieved it and hoping that I could make it too and when I finally made it, I feel so proud of myself for achieving it. But that amount didn't last for a month in my wallet for we used it when we went to see my grandmother who got stroke last May. We used it for our fare.
Despite not holding it in my wallet for long, I'm still grateful to experience having that amount in my wallet.
These past months, I really wanted to start Hodling my earn bch in both platforms but sadly I could not do it because my partner didn't have a proper job by that time so my earnings were withdrawn when we're short in budget. It was last week when my partner had started having work again with the help of his friend. I'm thankful that he finally have and since he already had a job, I decided to pursue my dream 1 BCH again.
Publish article everyday - my earnings here isn't like before despite not having the same amount received, I know that if those little cents that my articles received be save for sure it will become bigger in the future.

Getting active in noise.cash and noise.app - I may not received more tips in my post in noise.cash but I'm grateful that I had some Ft's to share to others. When sharing my FT's I set the percentage mostly to 70 or 80 % so it means, I also get a small amount when I shared. Those small amounts if hodl, it will became bigger too... As for noise.app, I grateful that I received donations everyday. My received donations will surely be a big help so I can earn more BCH.

Be active in other earning Apps just like Pixie and Main. I had shared last week that the earned PIX that I have was converted to Doge and then to BCH. I was supposed to hold that one but since there are other requirements needed at school so I withdrawn it. However, I can still be able to earn some Pix again and if I get more Pix soon, that will be sold and converted to BCH again. With Main, if ever I will withdraw my earnings there, I'll swap it to BNB and sent to my CCtip wallet. From there, the BNB will be converted to BCH then it will be sent to my bitcoin.com wallet.

Continue earning in the bitcoin Aliens Applications (Free BCH and LTC Apps)
Thank you dearest sponsors for the support and for staying in my block until this time.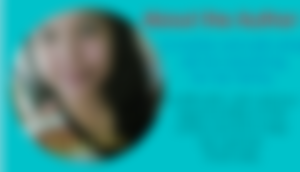 Here are my referral links;
[ Main ] [ Torum ] [ noise.cash ]
[ Hive ] [ Core Mining ]
If you'd like to connect with me, here are my profiles in other platforms:
[ Blurt ] profile.
[ noise.cash] profile
[ noise.app ] profile (if you have followed me in noise.app, just hit the like button in one of my post so I can check and follow you too.
[ Torum ] profile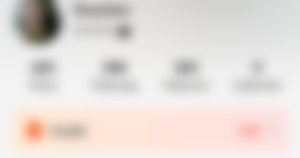 Pixie profile
You can also connect with me in pixie. Thank you.