Blog #11
It's already the 17th of September and a few days from now, a special someone very close to my heart will be celebrating his birthday. That special someone is no other than my partner in life "KEN" who happens to be my best friend and my best comrade too.
Today I will share how Ken and I ended up being together.
So let's start!
It was one afternoon while I was busy cleaning the living room, my phone suddenly beeped. I looked at my phone and saw a text message from an unknown number. I immediately opened it and read. The text message was just composed of two letters, "HI". That's where it all started.
Our first exchange of text messages was like this
Him: Hi

Me: Who are you?

Him: Someone you did not know but I know you? (With this reply I got curious of him even more)

Me: Really, where are you from?

Him: (He states the exact address but it puzzles me more because I haven't been to that place before but I know it was just a few kilometers away from where I am.)

Me: Are you playing with me? Where did you get my number?

Him: No, I am serious. You want me to call you?

Me:( I Am a little bit pissed because he didn't answer my second question. I asked him again for the second time) Where did you get my number?

Him: From my friend.
After that moment I had to stop messaging him because it's almost dark and I need to prepare food for our dinner or else my sister would be mad at me. After dinner, I went to my room and check my phone and I was shocked. There are lots of messages from him asking if I am busy or what did I do. I replied to his message. He called at around 11 P.M asking me if I would like to meet him in person but I rejected it because I don't have planned to go out the next day. Even if I rejected him he still kept on messaging me and he kept on insisting that we will meet in person. After 3 days I decided to meet him and of course, before telling him, I asked permission from my sister that I will go out in the morning for a walk and she allows me.
Morning came, I was nervous and excited at the same time. We decided to meet at the oval and......tug!!! dug!!!! tug!!! dug!!!. My heartbeat is beating faster than usual. He called and asked what's the color of my T-shirt and I told him that its color is white.
As I turned to my left side, I saw a man moving toward the bench where I am sitting. (Is he the one?) This was the question that I asked myself. When he arrived at the bench, he said hi to me and stretch out his hand for a handshake. I am lost for words. I didn't said anything to him. I just reach out for his hand and did a handshake then withdraw it immediately. After that moment, we sat on the bench and do a little talk like introducing ourselves formally. And from that day we became more closer to each other.
He sometimes went to our house to visit me and he introduced himself to my family. If he doesn't have work he would ask me to go on a date with him. Our dates were just simple, we bought tempura and fishball as our snack and we have coke for our drinks.
We spent each day talking about our dreams in life. Having him in my life makes me happy and blessed. He always makes me smile though sometimes we have some misunderstandings and we quarrel on some petty things but he never let the day end without being at peace with him.
We are now on our fifth year of being in a relationship and we are planning to get married and hopefully by next year, we will be tying our knots.
That's all, thanks for reading!!!!
My apologies...I suck at telling stories, so please bear with my writings.
---
I want to thank @Bloghound, @Princessbusayo, and my newest sponsor @rebeysa85. Thank you so much for your sponsorship.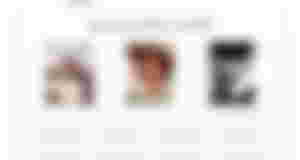 To all who never failed to upvote my published articles, thank you so much, guys.
Don't forget to like, comment, subscribe and upvote if you like this article. Thank you all.
---
©BCH_LOVER
P.S: You might wonder why there are no pictures of us, as much as I want to post some but he didn't allow me. He wants his life to be private and so I respect it.