Installing Back The Games That I Used To Play Way Back 2015
Blog #223
April 20, 2022
Last 2015, was the year that I get hooked on some online games because I was just at home busy taking care of my nephew while my sister was working as a production worker in one of the companies in Cebu. Being inside the apartment together with my nephew would sometimes make me bored that is why I just keep myself busy with some online games but only find three games very challenging.
Clash of Clans
My sister and his partner was once COC player and they have had the same clan since his partner introduced her to his clanmates. During those times, I find COC most enjoyable to play especially when they are having clan wars. When my sister was busy with her work, I was the one who manage her account. I upgraded her defense and other resources at that time. Since I can't afford to have a phone at that time so I just have to borrow her phone if she was at work.
Last 2018, I got my new phone and by then I installed Clash of Clans but after how many months, I had to stop because I sold my cellphone since we were in a crisis at that time. Just like a week, I installed Clash of Clash once again after seeing @Princeyahwe's post about his COC account and it awakens my interest again in that game. It's not time-consuming since I only spend more or less 10 minutes in the morning and another minute in the afternoon just raiding another COC village to gain more Golds, Elixir, and Dark Elixir to upgrade my Townhall, troops, Heroes, and other resources. Right now my town hall was only at level 9 since I just started to play it again just last week.
Candy Crush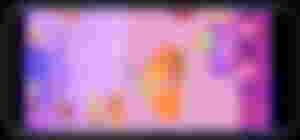 Another game is candy crush. My sister had two cell phones at that time, one for her COC and the other one was only for other random games. One of the games installed on her other phone was Candy Crush. I find this game so interesting and challenging at the same time because I needed to make sure to study first my moves since there are only 5 lives given when we played that game and if we lose those 5 lives, it took more minutes before it would be refilled again.
Then just last night, I read sis @Yzza0625's article. She played Candy Crush and she was already at level 3000+ and I was amazed to see that she reached that far. I was inspired to play it again so I installed it last night.
Farm Heroes Saga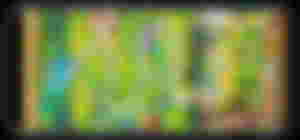 Same with Candy Crush, this game also had five lives given every time we play and if I lose the 5 lives, I also need to wait for more minutes before it would be refilled again.
I like this game because of the cute Cropsies found in every game level like onions, carrots, strawberries, and many more. Switching, matching, and collecting Cropsies across the farm is how the game is played.
Those are the three games I installed again. I know those can distract me but I need this right now to unwind from so much stress from other things. Playing these games made me happy but I just played more or less 20 minutes only because I still have to grind more here to reach my 1 BCH goal.
Had to stop it here, thanks for reading! This is me, 🧕BCH_LOVER 🧕once again. Thank you for your time today.
..//Telegram//..//Twitter//.//Noise.Cash//