I'll Just Go With The Flow
Blog #264
June 02, 2022
June has started and I know some had already set their goals for this month and others aren't doing it yet. I hope that those who have set goals for this month will be able to achieve those.
In my case, usually, it's either on the first day or the second day of the month, I already set goals that I want to achieve here in read.cash. But today it will be different. I won't be setting any goals for this month just like I used to do in the previous months that quickly passed.
The reason for not setting any goals for this month is that this will be a busy month for me. On the second or third week of this month, Adam will start his graduation practice. Speaking of his graduation, I am already excited to see my little man marching going to the stage and get his kindergarten certificate. Another child of mine will pass this certain level and will soon be on grade 1 level.
As you all notice, even though the practice hasn't started yet, my days are already busy. How much more if the practice would start, right? During practice, we, parents should assist our kids in that and I won't be holding my phone from time to time just like I used to be before.
The next reason why I won't be setting goals is to free my mind from pressure. Honestly, this past month I was a little bit pressured with my personal life and right now, I can say I am not totally fine. I have so many things on my mind. Though they said that don't let ourselves be pressured with those uncontrollable things around but I can't just help it. I can't help thinking about my grandmother's situation in Cebu. As a grandchild who grew up with her, I was really worried about her situation. Every night I am praying that God will heal her because I still want to spend more time with her together with my kids.
I do not want to add more to what I'm thinking right now, so goals will be set aside for now. I just have to go with the flow. Whatever will be done, that will only be. Actually, this wasn't the first time that I'm not setting goals for myself. Last December, I wasn't doing it and I still enjoy that month.
---
Before ending my article today, let me share this delicious Maranao dish that we had eaten earlier. It's been a long time since I haven't tasted this kind of dish. If I'm not mistaken, it was last year that we had eaten like this.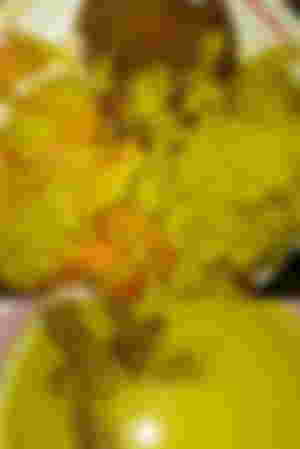 The foods above are beef steak, chicken and shrimp piaparan. If you're curious about what Piaparan is here's a short definition of it.
Piaparan also called pipaparan or piarun is a Maranao style of cooking where meats like chicken and seafood are cooked in a coconut milk-based broth with garlic, onions, ginger, turmeric, spring onions, birds-eye chilies, shredded coconut, vegetables and spiced with palapa. Piaparan also means "shredded coconut" in Maranao and it is one of the main ingredients in Manuk na Piaparan.

Source definition here:
That yellow color that covers the shrimp and chicken is the shredded coconut. It become yellow because of the turmeric powder that was mixed with it.
The food below is the beef soup that is cooked in coconut milk. They put some spices like palapa, bell pepper, ginger chilies, and turmeric that made the soup yellow.
---
That will be all today. Thanks for reading!
Thank you my dearest sponsors for the continuous support. I really appreciate it and I hope and pray that your wallets will be filled with more blessings. God bless you all.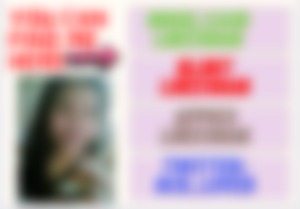 This is me @BCH_LOVER once again. Thank you for spending time reading my article today. Have a good day and a blessed evening read.cash family.
Thank you. Keep safe y'all!