I Turn Two Months In Blurt
Blog #312
July 24, 2022
Hello read.cash family! It's been a tiring day again. Today is the start of Adam's class for this week and one more week to go, their summer class will end. And by tomorrow, the enrollment will already start and it's time to enrol them to their new grade level. Just thinking about it, I am now thinking that classes for this school year is fast approaching. Since it will be face to face class already, I will slowly prepare for my kids school supplies. Yay, I'm excited for them yet I am also sad because I will be left alone in the house of the classes would start already.
Anyways, enough for this babblings here. It's time to tackle the thing that I want to share today.
---
It was May 24 that I had joined Blurt.blog platform and now I just turn two months in the said platform. Though I wasn't active for two weeks in Blurt, I'm happy that I am back being active again before I turn two months today.
It was last 3 days ago and up to now that I continued posting 1 content a day in Blurt. Honestly, I was a little sad that I get a little amount of upvote in my post but I still encourage myself to keep going. And just this morning, I posted another blog and by afternoon, I saw that I got a big upvote from @megadrive. I was happy that I get another big upvote though I know that it's temporary only. At least that would already make me smile today.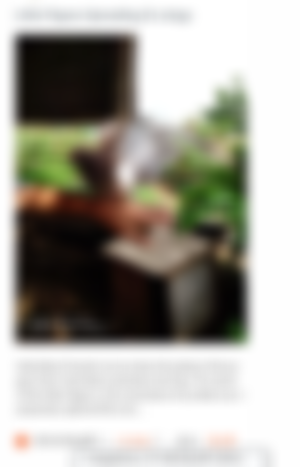 This was my post this morning. It was just a short post unlike those post that I had on the other days. I'm grateful that though it was shorter this time, it was noticed by one of the known personality in Blurt.
Within my two months, I'm happy to have sponsored six people from here. It's always great to see them especially @Lixten who is very active there and so too with @renren20 and @chelle18. I hope they will still be more active in the next days and months.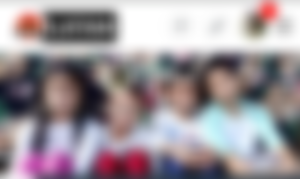 Here's my profile in Blurt. I am now having 2k+ blurt power but only 1 Blurt. You might wonder why I had only one, it's because I put those other Blurt in the savings so that it will have an interest just like what I did with my HBD in Hive.
Happy 2 months to me in Blurt! Hope to celebrate more months and even reach more years in that platform.
That would be all for today! Thanks for dropping by today!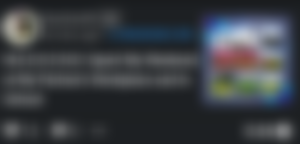 Flexing here my newly publish blog in Hive. Here's the link.
Thanks in advance if you will take time to visit it. This is me  @BCH_LOVER once again. Thank you for spending time reading my article today. Have a good day and a blessed evening read.cash family.
Thank you. Keep safe y'all!