How Did I Manage Those? Multi-tasking Is The Key
Blog #343
August 30, 2022
Handling different blogging platforms and other online earning sites and applications and at the same time being a full time mom isn't easy at all. Sometimes we felt like our time isn't enough to get those things done in a day and that sometime we don't have free time to focus on the online earning side hustles.
As a mom who eagerly wants to earn a money to be able to help my partner since it's so hard to earn money nowadays, I always find time to grind with my side hustle.
Some day ago, there was a friend of mine who asked how did I managed to fulfill my responsibility as a wife and a mom at the same time being able to be active in my online side hustles. I had only one thing to answer to it, it's by multi-tasking.
In a day, as I finished my morning rituals, I started cooking our breakfast. If kids had class, I usually woke up at around almost 5 AM while if they don't have it's around six because I also had to give myself a proper rest, right?
So while waiting for the rice to be cook, I started holding my phone visiting some online sites that I join or those apps where I can post photos then leave after and just visit it when I received some notifications. It's a good thing that Main and ECENCY have notified me when there's a reply or upvote that I received. While the Free Bitcoincash and Litecoin (Bitcoin aliens applications) every hour it will notify me so I can claim hourly Satoshis.
In the morning, I don't have to worry about what my kids will wear since at night I already prepared those and when kids woke up, I let them check their bags if their things are complete. In that way they will begin to get responsible with their things. In this case, what I will only worry is the food that I prepare for them.
During fixing time, I also had phone with me. Like folding the washed clothes, the phone is beside me. When I visit noise.cash, what I did is share the free tips only since it's easy thing to do. I would just reply to some comments if I had nothing to do. I think those who follow me there notice that sometimes I'm late in replying so now they know why.
During the afternoon time, when I put Adam to sleep (Adam wants to sleep in the hammock so I still need to swing the hammock until he fell asleep) so while doing so, I also have the phone with me or place it on my legs so that while I was swaying him I also made myself productive online.
During cooking time like cooking some viands using firewood only, I also did multi-tasking here. For example, if I'm letting the viand be cooked, I had been browsing with my phone too.
Would you believe that when I go to comfort room, I sometimes hold my phone? Yeah, I did it! Not just once or twice, many times I did it, especially when I am reading articles and had to reply to some comments too!
---
---
In this case, I think some moms out there can relate to this multi-tasking thing because we moms should make use of our time wisely. Though this kind of routine is exhausting, seeing our productivity results made our feeling lighter. The exhaustion that we felt is worth it.
To those moms who managed to do things like me, I salute you all. Being in this situation is never been easy but glad that we made it. God bless and more power to us all!
Lead image edited in Canva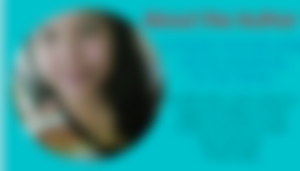 Here are my referral links;
[ Main ] [ Torum ] [ noise.cash ]
[ Hive ] [ Core Mining ]
My [ Blurt ] profile.