From 1 BCH to Zero Balance
Blog #245
May 16, 2022
The first main purpose why I find extra money online is for our future house and farm in Cebu. So when January started, I doubled my effort to grind online so I could earn and save more BCH. Though I am a busy mother in my personal life, I made sure to give time to my grinding here in the online world. It wasn't easy at all like thinking of what to post especially at the noise.cash. When I was still a few months member of that platform, I could post 5 or more posts in a day and that enables me to earn 2 or more dollars in a day. Today, I can only earn a dollar especially when I was only able to post one or two pieces of content in a day. But even so, I am still so thankful for that platform because of it, I learned and know earning opportunities like read.cash. Not only that, my earnings on that platform also helped me to save and reach my 1 BCH goal.
Speaking of read.cash, it was last April 24 that I finally unlock the 1 BCH goal that I desired for a long time. The happiness that I felt at that time was felt until the next days and it inspired me to grind more and more so I could reach another certain amount of BCH. But we can't predict what will happen in the next days of our life. Last May 10, I received sad news from my family in Cebu about my grandma who got a stroke. Half of her body can't be moved and as a granddaughter who is very close with my grandma because she's the one who raised us when my mother passed away, I can't just stay here at home without knowing and seeing the real situation of my grandma.
We decided to convert my 1 BCH to fiat money and that was what we used for travel. I really thought that the fare of the ships was still the same last time so I am just complacent that the money that we brought is enough but turns out it didn't. That's why we are in debt right now. I am ashamed of my friend for having a debt to her but I have really no choice at that time but to use the allocated payment to her.
I started writing articles again to save up for the payment. Yes, I have money in my wallet today that I earned from my articles here but that is already intended for our debt Payment.
From a BCH holder, now I'm back to zero again. But it's okay if I can't save up for now, what's important for me at the moment is to grind so we could be debt-free.
Happy Monday to all! Keep safe and enjoy your day ahead.
Thank you my dearest sponsors for the continuous support. I really appreciate it and I hope and pray that your wallets will be filled with more blessings. God bless you all and may He keep you safe and healthy always.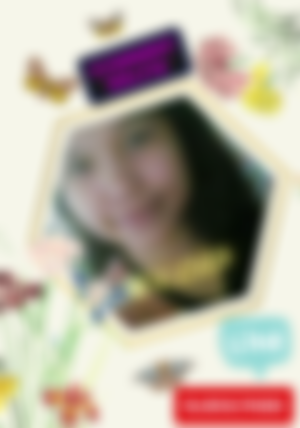 This is me @BCH_LOVER once again. Thank you for spending time reading my article today. Have a good day and a blessed evening read.cash family.
Thank you. Keep safe y'all!