Blog #78
November 25, 2021
What's up, everybody? How's your morning today? Mine was a busy one coz I do lots of chores since our internet connection was lost from 5 AM until 10 AM. I was keeping myself busy so I would not be stressed thinking when will the Internet connection be back.
Finally, after five hours of waiting, it's now restored. I was happy that I can now be back here in read.cash and noise.cash. It seems like I was away for a day already and I miss interacting with everyone here.
When the connection was back, my kids requested to watch videos on YouTube and I allow them since they were doing great in the last few days. I let them watch "Kwentong Pambata" and they enjoyed watching it at first but after how many minutes they changed it. They were watching "mukbangs", listening to the sounds of the YouTuber chewing some crispy fried chicken, slurping the noodles, drinking caffeinated drinks makes me crave for all of those but sadly we are on a tight budget as of today so I just look back on the old photos in my gallery.
I apologize in advance if I will make you crave the food that I will share today.
---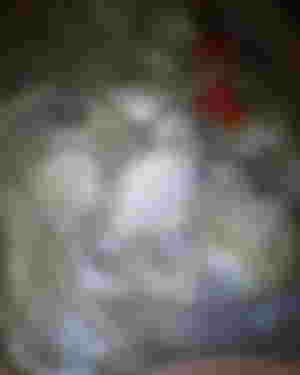 I am craving this today since it's a rainy afternoon here. The atmosphere is getting colder and having a hot chicken soup is best for this weather. And what I like most about having a soup like this is the vegetables that I added. Cabbage is my favorite and so too with my kids. Every time we have this chicken tinola, my partner would not forget to include cabbage in his list.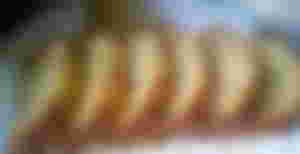 Oh, I remember the smell of this bread. It brought me back to my high school days when my batchmates were having their cooking session.

Every time I pass on the culinary room, I would always smell the aroma of the banana bread and the carrot cake. Remembering carrot cake, it reminds me of our disobedience during sleeping time. One of my close dormmates brought a slice of carrot cake to our dorm and we ate it during sleeping time. Sleeping time is strictly for sleeping not for eating but what did we do, we are eating, haha. We were lucky that our mother-sister wasn't checking our dorm coz if she caught us, oh punishment is surely be waiving at us.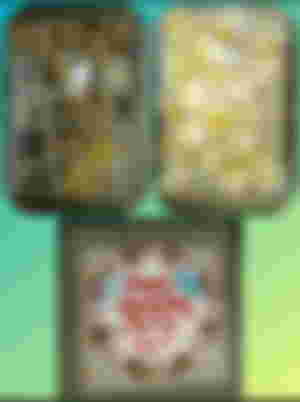 This was what we prepared for Adam's fourth birthday. Patch is his nickname. We have a cake but guess the layer of the icing is much thicker than the chiffon cake. Can you imagine how sweet that was? I was able to consume one slice of it and what I eat most were the brownies and the puto cheese. We shared the cake with our neighbors.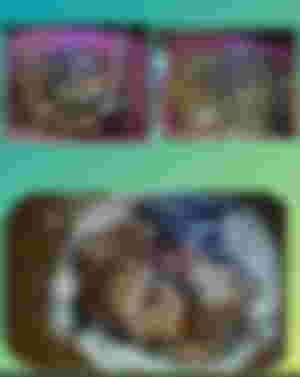 This was during the birthday of my August babies. Adam's siblings were born in August so we just celebrated their birthday together. We consumed the roasted chicken that night but we pansit bihon and the adobo has lots of leftovers so that's what we ate when morning comes.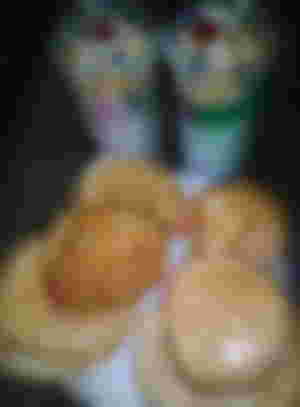 We bought this last September when I withdrew a small amount from my noise.cash earnings to treat my family to delicious snacks. Seeing the YouTuber eating a burger makes me remember this buy 1 take 1 burger.

Though it's raining today, it can't stop me from imagining this halo-halo with a cherry on top. The first time my kids saw this, they say wow we are rich because we can afford halo-halo with a cherry on top. I was laughing while they are talking about it. This halo-halo cost 90 pesos each and it's worth the price.
That's my blog entry for today! Thanks for reading!
Flexing my generous sponsors! Thank you so much guys for your support in me.
To everyone (upvoters, commenters, likers) who takes the time to read this article today, thank you so much.

This is BCH_LOVER once again. Have a good day to all.
Keep safe and God bless!
Don't forget to click the like button, thank you so much!