Blog #97
December 14, 2021
Today's article is supposed to be an appreciation article for the users who have been with me on my read.cash journey but then I decided to just write it tomorrow because I need to compose this entry for the #ChristmasChallenge2021 by @TengoLoTodo. There are lots of ideas entering my mind for this Christmas story so I need to write this down before I lose them.
---

I am wandering in this noisy community looking for Santa to tell my wishes to him. I am amazed that the noise they created doesn't irritate me rather it pleases in my ears.
I can sense happiness in their voices while telling their everyday lives to their friends. I recognize on another side people were being busy wrapping their gifts for their loved ones and not only that some are decorating their Christmas tree too.
Others are putting Christmas lights around the house. I can imagine how colorful and brighter their evening is.
Friends share their blessings, giving joy and happiness to everyone is what makes this community an amazing place to spend time with.
I wish I could stay here longer but I can't coz I need to find Santa and that's the main purpose of this journey, it's finding Santa.
I walk and walk until I find another signage that says "This Way to READ Community".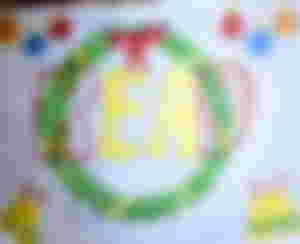 Is this where Santa lived? I asked myself. I am hesitant to walk this way coz I am not sure if Santa is here.
But nothing happens if I let the hesitations win over me so I take the risk and continue entering this community.
As I was walking I discover some houses that are full of Christmas decors. Every place has its name. I see yhanne's residence, she is a mother of two boys and I observe that they are busy decorating their Christmas. Hmm, a family helping each other to make their home presentable for Christmas.
I continued roaming around hoping that I will see Santa sooner. Upon looking at my left, I look at the simple house. Simple yet I can feel the positive vibes in this house. I read the name, it says " Chelle's Simple Home". It speaks of simplicity.
Five more minutes and I reach the center of this community. I see lots of stores, cafes and from the distance is the beach.
Venezuelan Cafe, is the nearest cafe that I see. I watch the two women eating tequeños and there's hot cocoa beside them. Their face is familiar to me, oh it's Coqui and Rebe. Happiness is what I saw in their eyes.
I wanted to take a short break coz I am tired of walking so I decided to watch the sunset. I enter the Sunset Beach Resort and ask the receptionist if how much do I pay when I will stay here. The receptionist smiles at me and says that it's all free coz it's their gift to their valued customers.
I am happy hearing the word free, I can now enjoy this moment without stressing myself about spending cash.
I was seated in one of the lounges and watched the beautiful sunset. I look around and I notice that I am not the only one who is here at the moment. I saw some couples and mother-daughter bonding. While looking at the mother (Bloghound) together with her daughter, I can feel the contentment in them.
After an hour of sitting there, I can feel that my tummy needs to be filled with lots of food so I stroll around the area looking for a restaurant.
I saw a Mommy's diner, but all tables are occupied. I was lost for a moment watching these families eating happily together with their loved ones. Gratefulness, Contentment, and Happiness are visible in everyone's face, what a nice scene it is.
But the beautiful scene is disturbed by my hungry stomach, so I find another resto and I see the OFW drive-thru. There are lots of diners there and I guess they are all OFW's (Sweetiepie, Cleophia2, and Jay997). They are busy chatting with each other about their work but I saw the longing in their eyes. I feel that they missed their family so much but they needed to sacrifice for them. They may come from different places but the bond they have is stronger. I salute them for it.
Looking at my right, I saw the Friendship Resto. I finally saw a vacant chair but there are four occupants at the table. I have no choice but to share with them coz I am hungry already. After getting my order, I went to their table.
Can I share a table with you? I asked them.
They both smile and replied in chorus, "yes, you can"
"Thank you," I happily replied to them.
They introduced themselves to me and I now knew who they are, it's JustMaryel, BCH_Genesis, Vincent21, and Athaliah. I am glad to meet this youngster with a good heart. Their parents raise them very well.
After seeing all those people around, I finally realize something "Santa is Everywhere". Being a Santa doesn't need to have those wrapped gifts. Sharing positivity, giving love, and spending time with your friends and family are enough to be a Santa. And that's my definition of Santa this time.
After the realization hit me, now it's time for me to go back home. My Santa's are waiting for me. My little Santa's always gives hope and joy to me and to my Hubby Santa who showers love to me every day.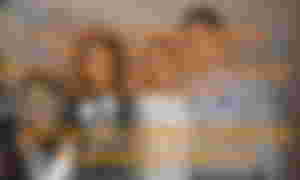 Now, I am not finding Santa anymore coz I already found them.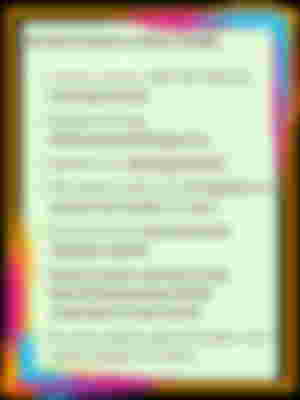 Flexing my generous sponsors, thank you so much for the love 💟 and support🤝. I am blessed 😇 to have you til now.
To my upvoters 💰 , commenters 📝, readers 📖, and likers 👍 thank you so much, guys. You always make me motivated and inspired every day.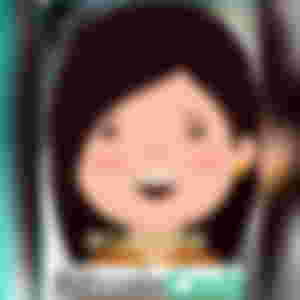 This is me, 🧕BCH_LOVER 🧕once again. Thank you for your time today.
God bless and Keep safe you all!
Before leaving, please hit the 👍button. Thank you so much!