Differences Makes Our Love Stronger
Blog #112
December 29, 2021
Hello, what's up? How's your day today? Ours is great. My hubby and I got our 2nd dose vaccine today.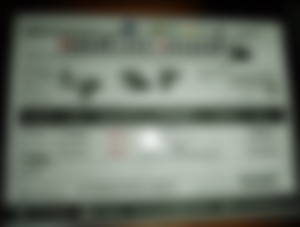 Here's my vaccination card. I let it be laminated so it won't be crumpled and it won't get wet too since after three months we still have our booster.
---
Different beliefs, personalities, and points of view in life are what make our relationships so hard to grow in our first year of being together. There are lots of struggles along the way, many conflicts are experienced but we tried so hard just to make our relationship work.
My partner and I met unexpectedly. I wasn't expecting him to be part of my life coz he was a Muslim while I am a Christian. Sometimes we do have misunderstandings because of the beliefs we are into. It may be hard at first but later on, I embrace those beliefs that he had. Now we have the same religion already. Day by day I am learning from him and I am thankful that he is so patient with me. It's not easy at first, people will judge me because of the belief that I had before but I learn to ignore all those and focus on my progress. I focus on becoming a better person together with the man with who I want to spend the rest of my life.
Each one of us has a lot of differences in our personalities. Hubby is short-tempered. He easily gets mad and that was the attitude that he gets from his father. It isn't easy to handle someone like him but since I am the one who has long patience, I always tried to understand him.
Misunderstandings and quarrels are part of our lives. When we experience that kind of situation, my partner always made sure that those misunderstandings don't last long and that's what I did too. Sometimes he is the one who asked for forgiveness first especially if he is the one who has a mistake and if it's my fault, then I also ask sorry to him.
If I am mad, my partner also made ways to make me smile that is why it won't last long. His one way of reconciling to me is through food. Foods are life, I couldn't resist it especially if the food he gave is my favorite.
If we want to have a peaceful mind those pride will be set aside to avoid some complications in a relationship. I think being in a relationship with him makes me mature, I hate arguments. If there's a way to avoid it, that's what I do coz it's tiring if we always argue on some matters.
My partner and I are exactly the opposite of each other. My partner is a positive thinker while I am the negative one. Whenever we encountered some problems, I tend to get emotional and I felt so weak thinking about all those. While my partner is someone who believes that everything will gonna be okay.
As I have shared in my other articles, my partner is the one who encourages me in life, he motivates me to keep going and inspires me to try harder until I get the things that I want.
He also teaches me so many things about life and one of those is to choose whom to trust in life coz today it is so hard to find a person who had a pure intention towards us.
Another one is to always trust in God's plan and never to worry about what will happen tomorrow coz God will never leave us alone in life. We just have to pray always for His guidance and let us all surrender our worries to Him.
Lead Image from Unsplash
To my sponsors, upvoters 💰 , commenters 📝, readers 📖, and likers 👍 thank you so much, guys. You always make me motivated and inspired every day.
Special thank you to my newest sponsor @BCH_Genisis. Thank you for the support and trust again sis.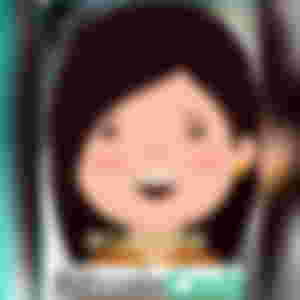 This is me, 🧕BCH_LOVER 🧕once again. Thank you for your time today.
God bless and Keep safe you all!
Before leaving, please hit the 👍button. Thank you so much!