December 12, 2021
Hello, hello, hello, what's up beautiful ones! How are you today?
It's another day, another blog to write. I was thinking about what to write today coz this is my 95th article and I want it to be a challenging one.
Upon thinking about how to get this started, I remember the challenge made by @Infinity before about everything is connected wherein he connected 15 titles of his articles in one of his blogs. I tried joining it in the first week of November but sadly I only connected 11 titles of my articles.
Now I am telling myself to try this challenge once again and I needed to surpass the one that I did before. If you wanted to read the one that I wrote before just read this article Every Day I am Changing.
---
It's Hard To Lose The Thing That I Used To be With. Losing my cellphone is a painful goodbye for me. I am not yet ready, not ready to give up on it coz it became part of me already. I have so many memories on it, the Food Photos in My Gallery that I always watch especially when I am craving some food, and the photos that I captured in project making part 1 and the project making part 2.
read.cash and noise.cash are now my favorite addiction but knowing what happened to my phone make me so emotional. I can't suppress all the feelings that I felt at that moment and it slowly kills the positive side of me.
Should I give up because of losing my phone? My mind is in turmoil thinking about how shall I earn this time and not only that, I also miss being on these two wonderful platforms where I find many virtual friends with whom I have fun interacting.
My partner comforted me and suggested using his phone instead. In times like this, I am thankful to have a supportive man beside me. Indeed, we are Lucky To have you In Our Life. To God who gives you to us, I am forever grateful to You.
---
Taking another challenge makes my mind active again. When I felt demotivated to write, I always told myself "Don't Just Write, Have some fun too". I know it's easy to tell this to myself but it's hard to apply because there were times that I am not in the mood to do anything because of the Sleepless Nights that I have experienced. Experiencing it makes me feel tired always and I just wanted to put myself on the bed.
Sometimes I am losing my focus on the things that I wanted to do and it's given me stress knowing that there are still many pending works that await me. I don't like this kind of feeling at all coz I feel like my days aren't as productive as before.
Being a mother, I need to be responsible for my family especially my kids. I don't want them to see me as a failure mom so even if I am tired, I tried my very best to be responsible.
There may be times when I wanted to give up already but seeing their perfect smile makes me say to myself that all the things that I did are all worth it. My family is worth sacrificing for and I am more willing to do everything for them.
Now, I wanted to end this one here today. Yes, I Made it Again though I know this isn't the most informative and interesting one, still I am happy that I made it up to here.
Here's the list of my articles for this month:
Flexing my generous sponsors, thank you so much for the love 💟 and support🤝. I am blessed 😇 to have you til now.
To my upvoters 💰 , commenters 📝, readers 📖, and likers 👍 thank you so much, guys. You always make me motivated and inspired every day.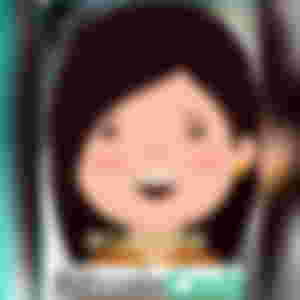 This is me, 🧕BCH_LOVER 🧕once again. Thank you for your time today.
God bless and Keep safe you all!
Before leaving, please hit the 👍button. Thank you so much!