A Busy and Productive Tuesday
Blog #307
July 19, 2022
Hello, what's up read.cash family! How are you all today? I hope all is well today.
My Tuesday is so busy. I am occupied with so many things that made me offline for how many hours. This morning I was able to post in Appics and noise.cash but when afternoon comes, I was away from the online world. I wasn't even able to reply to the comments in my article yesterday since this morning, I spent it reading some articles of my co-read.cashers here.
What are the things I did today?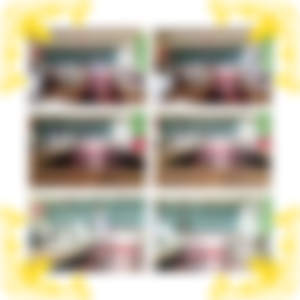 I spent my whole morning in school.
At 8 AM we arrived in the school and Adam immediately went to his room while I was busy cleaning outside their classroom. At around 9 AM, their teacher arrived and by that time, the rain slowly poured around. She suggested us to get inside the classroom so that we won't get wet while waiting for the class to end. We entered the classroom and while the teacher studied discussing, I was also browsing my Hive account. But from time to time, I was also looking at Adam to see if he was listening attentively to what his teacher teaches them.
At exactly 11:30 AM when the class ended. I was also thankful that it was not raining anymore. When I arrived at the house, cooking for our lunch was the next thing that I did so we could eat our lunch.
Hanging the clothes outside.
Early morning, I hang the clothes outside but when 9 AM the rain started to pour so my eldest son and Xander get those clothes and transferred all those inside the house. When afternoon strikes, the sun slowly appears so I took the opportunity to put the clothes outside so it would be dry. And I'm grateful that there are only few pants and T-shirts that aren't dried today.
Cleaning at the back of our house.
Because of my busyness always, I didn't noticed that the grasses are growing so tall that those others reaches above my knee in length already. So this afternoon, I cut the those others and I will be doing that every afternoon until there are no more talk grasses growing. That will also serves as my everyday exercise.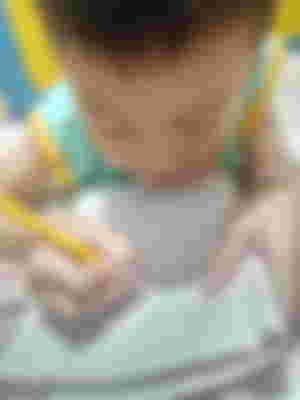 Teaching and guiding Adam in his studies
Their teacher had told them to study at home so I spent hours teaching him reading and after I let him write the assignments that his teacher gave to them. Adam started reading the words that are composed of CVC (consonant-vowel-consonant).
Thank you my dearest sponsors for the continuous support. I really appreciate it and I hope and pray that your wallets will be filled with more blessings. God bless you all.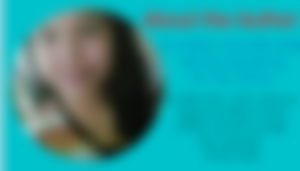 This is me @BCH_LOVER once again. Thank you for spending time reading my article today. Have a good day and a blessed evening read.cash family.
Thank you. Keep safe y'all!