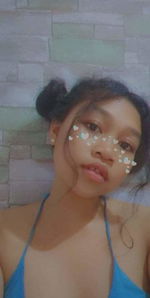 I.INTRODUCTION
We are facing the Threat of COVID-19 Pandemic risks that is why On the Job Training that is participated by incoming 5th year Civil Engineering students are held Online, instead of undergoing field or office training.
II.OBJECTIVES
The Online On the Job Training aims to:
1.Helps the students to adapt in every situation we are facing and give students other mean of training.
2. Provide a venue to put into practice the theories and concepts which have been learned using technological softwares and applications in construction planning and design; and
3. Provide Knowledge on the students on how to secure different important documents that are needed in building construction as well as estimations.
III.TECHNICAL REPORT
The OJT adviser give a scenario will act as our client and we are going to propose a residential building. And as the engineer to make the Project we must convince our client that he is satisfied with our output especially with the structural integrity and aesthetics of the structure. Our output consists of architectural, structural, electrical and sanitary plans along with the bill of materials and plan of work and also the analysis of the structure's frame work using the STAAD software. With the completion of the necessary requirements in securing building permit.
IV.WORK EXPERIENCE
In this time of crisis we must adapt on other means of learning and training, where our department have come up with Online Technologies. Experience is one of the best way to learn. This on-the-job training (OJT) taught me the real life scenarios of what my future profession is, may it be in office or at field of construction or even your at your own houses. The learnings that the OJT had given me made me focused on keeping forward and adapt with the situations to attain my goal of becoming a CIVIL ENGINEER.
This training although short in time was still productive. It teaches me how to approach and be cooperative with your co-workers. In the training there are so many things I learned. First is Camaraderie it helps me because to I learned that though I have lack of resources like the laptop. Through Camaraderie, there are people who will help you to finish the activity. Time management is vital in all aspect may it be in office or in actual construction. Being early to finish and submit the activity means you are eager to learn, accept the revisions and looking forward to make the Project Flawless. Time management is also the key factor on how projects can be finished.. Note you must be strict in time managing and dividing the task to utilize the Resources at hand.
In this training I also learned techniques on a successful profession. I also learned on how to manage man power.
06-24-2020
Online Room
*Start of OJT
*Designation of Students and Professor
Engr. John Michael Casibang
06-25-2020
Online Room
*Designation of Group members
*1st Activity: Architectural Plan of Residential Building (Bungalow)
Engr. John Michael Casibang
06-29-2020
Online Room
*Giving of Comments about Architectural Plan of our chosen Buildings
*Proceed to Structural Plans
Engr. John Michael Casibang
07-06-2020
Online Room
*Sanitary Plan
*2nd Activity: Staad
Engr. John Michael Casibang
07-07-2020
Online Room
*Lecture on how to secure Building Permit
*Fees in Preparing plan, estimates and design (Staad)
Engr. John Michael Casibang
07-11-2020
Online Room
*Analysis using software STAAD
Engr. John Michael Casibang
07-20-2020
Online Room
*Bill of Materials and POW
*Narrative Report
Engr. John Michael Casibang
07-23-2020
Online Room
*Analyze Plan bbased on Final Design
Engr. John Michael Casibang
FINAL THOUGHTS:
Through my Experience in my On the Job Training, it is hard for us to Picture the real Job of being an Civil Engineer.
Corona Virus 19 is a Very distressing virus that hit mankind and Affects billion of Lives.
Online On the Job Training is not Recommended to Field Realated Jobs like Nursing, Medical, Engineering except computer related course. And many other Courses.
Sources:
Lead Image is Got from google. I do not have Picture wearing those white hard hats that Engineers and Trainee's used because we held our On the Job Training online😔☹️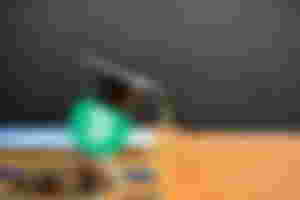 FINALE