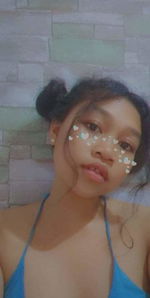 Hello Everyone 😊
I am here again for another Article and Now we will be discussing the Characteristics of a Trader.
But first let's Discuss:
✓What is Trade?
✓What is Online Trading
✓How trading Works
What is Trade?
Trade is a basic economic concept involving the buying and selling of goods (foods, things and Also Crypto) and services, with compensation paid by a buyer to a seller, or the exchange of goods or services between parties. Trade can take place within an economy between producers and consumers.
Online trading involves the trading of securities through an online platform. Online trading portals facilitate the trading of various financial instruments such as equities, mutual funds, and commodities.
Open Demat and Trading Account:

To begin trading online you need to open an online trading account with an online broking firm. It is essential to choose a broker who is a registered member of all the stock exchanges and is certified by the Security and Exchange Commission or SEC.

Learn all the Stock Market Basics:

The stock market functions on the system of supply and demand. Learning to trade begins with gaining more knowledge about the share market investment. Keeping tabs on financial news and websites, listening to pod-casts and taking up investing courses are all excellent ways to become an efficient investor.

Practice with an Online Stock Simulator:

Online stock trading simulators are a great way to learn online trading. Since it is a simulator, the losses you make would not affect you, hence you can learn trade without any fear.

Draft a plan:

While you trade, it is very important to think through your investment strategies. Decide in advance how much you are willing to invest in a particular company and set limits on the amount of loss you are willing to bear.
If you bear all these points in mind, online share trading will be an easy and profitable task for you. Practice is the key to successful online trading. Stock trading is a long-term investment and requires patience and perseverance.
It involves buying and selling of securities such as stocks, bonds, and other related financial instruments online. For this purpose, you will require a Demat account and a trading account. A Demat account acts as the common repository to store the purchased units of stocks whereas the trading account acts as the platform to buy and sell the share. A bank account is linked to the trading account to facilitate funding of trade.
The major benefit of online trading is that investor can seek the help of dedicated customer care in case of any clarifications or queries.
Now that you know all of that, Let's proceed to the Characteristics of a Trader.
Patience is related to discipline. Trading requires a lot of waiting. When a trader is entering or exiting the market at inopportune times, they will often say, "My timing is off." One could also say, "My patience is off." Jumping into, or out of, trades too early or too late is a rampant problem among new traders.
They simply haven't developed their patience enough to wait for the great entry and exit. This trait goes hand in hand with discipline, and you need to be patient until there is a call to action, then you need to have enough discipline to act without hesitation.
"Kailangan talaga ng mahabang pasensya sa pag tatrade, kung kayang IHodl ng matagal mas Okay"
You will never see two trading days that are exactly alike. This constant difference poses a problem when someone only looks at textbook examples of a strategy. When they go to implement it, everything looks different than it did in the example. Maybe there is more volatility, less volatility, a stronger (or weaker) trend, or a range.
"Etong Characteristics nato ay applicable sa lahat ng situation lalo na sa real life, kailangan mo iadapt kung paano ba yung galaw ng stocks o nung pera mo"
You could also think of this as being thick-skinned. The market will constantly throw losing trades at you, and you need to bounce back. If you feel discouraged every time you lose a trade, or your strategy fails to produce the result you expect, your life will be miserable. Losing trades are constant; most successful traders will have losing trades every day.
"Hindi lahat ng Araw ay Sayo, Need mo matibay na pagdedecision kasi baka akala mong pababa na tapos nag benta kana agad yun pala bumebwelo lang, parang Bitcoin Cash"
Initially, you'll likely get some help with your trading, whether it's from reading articles or books, watching trading videos, or receiving mentoring. Ultimately, though, it's you who will place your trades and determine your success.
Eventually, traders must develop a sense of independence, no longer relying on others. Most traders choose this path because they find it to be the most profitable. Once you have a trading method that works for you, you don't want other people's opinions. You do what works for you, and that is that.
"If kailangan mo ng tulong or advices humingi ka, pero do not rely on people pag nasa Trading kana. Kasi Hindi mo sila masisisi kung maubos pera mo kakasunod sa gusto nila"
Traders can't be stuck in the past. While traders use data from the past to help them make trading decisions, they must be able to apply that knowledge in real-time. Like a chess master, traders are always planning their next moves, calculating what they will do based on what their opponent (the market) does.
"Always think the Future, huwag na manlumo kung natalo ka bagkus gamitin mo yun para matuto at mas maging magaling at wais na Trader."
Now I'm going to Asked you, What Characteristics of a Trader must have?
Put it in the comment section below and Enjoy some amazing Rewards 😁
Source:
Lead image source: Google
https://www.thebalance.com/day-trader-traits-4025905
HAVE A WONDERFUL DAY AND
THANK YOU SO MUCH FOR READING.
FINALE.