Relationship questions 2(longest &shortest time frame)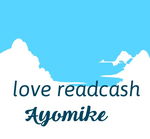 Okay yesterday I started with this question,I was able to answer just one,we all have different experiences when it comes to relationship, From our past relationships to present relationship...love is a bit fair to some people while it's not really fair to others. Let's continue with the relationship question series.
I will start with my shortest, would you believe my shortest was two months,likeeeeeee😁😂,I even tried for the two months self,why was it that short? Okay when I left secondary school I couldn't date anybody,so after I decided to give this guy a shot,he has been on my neck for a long time,so I felt I will forget about my first love if I should try and love someone else,I gave it a try,but it wasn't working,I endured for two months,even the guy self no try,I just ended the relationship on good level,no fighting,we both went out separate ways,I was happy I was free.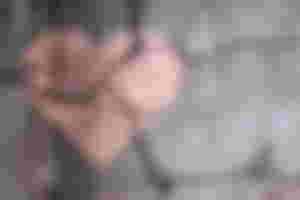 And my longest is one and half years, some would say like seriously? Yes like seriously,that is my longest time in a relationship,well I never thought it will end though but he cheated and I left,he was loving, was really open when we started our relationship,he would give me his phone without hiding anything or feeling scared because I have his phone, gradually I started noticing that he would always hold his phone anytime I'm with him, even if he's going outside he would hold his phone, always guiding against that phone, I asked him what was wrong and he will always say nothing was wrong, there was this female friend of his, I know her to be just friends until they started talking earnestly, like almost Everytime,for almost an hour they will still be talking, he will reply me and say she's the one always calling him, I decided to calm down, then one day I got access to his phone,I checked his WhatsApp messenges,the actual reason why I did that was because when we started he never his any message from me,I can access his WhatsApp or any part of his phone,when he started guilding against it I knew he was cheating,I checked and lo! And behold! He was already in a relationship with the girl,it wasn't even only the girl but also two girls,I was so shocked to see that,I couldn't cry,I promised myself not to cry.
I'm a fan of celibacy,so I practice celibacy in my relationship, maybe he wanted to have sexual intimacy with the girl but what about the other two girls,that means he was just a cheat nothing else,then I asked myself this question what if I had give in to his sexual advances,he would still have had another girl because a guy who is a cheater will not change,he told me he regretted cheating on me, he wept and knelt down but my eyes of mercy was already blind to him, after about a year,he said he wants me back,I told him it will never happen,he said he loves me,he said he already changed,that if I come back to him,he will make it up to me,but I know he was seeing that lady,I actually broke up with him 2weeks before my birthday,I didn't want anything from him,I left and that was my longest time in a relationship.
It's nice being here today again,let's continue this series tomorrow again,byeee.