Our beliefs about Mondays and Fridays.
It's another beautiful monday morning where everyone rush to one place or another,a day that alot hustle more than the rest of the week,Monday what a wonderful day, some even believe that if you don't work on Monday then you are lazy and no food for the lazy man,I tag Monday to be a successful day for people,a day that holds result,even if some people don't even have work to do,they must surely leave home on Mondays so they won't be tagged lazy and unserious fellow.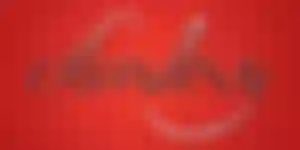 Why will you stay home on a Monday morning??? Where everyone rush to their place of work, Monday gives this vibe that you must work even if there is no work,I could remember when I was in secondary school,as a student I can't stay at home on Mondays, during the weekend everyone is expected to work hard and do whatever they want to do and get prepared for the new week, so no one is expected to stay at home on Mondays because if any student stay at home on They are tagged unserious students. If peradventure I want to stay at home I can stay at home on Friday, so we already had this belief starting from when we were kids to adulthood that Mondays are for serious minded people not lazy ones, so we always want to meet up to that task.
Let's talk about Friday,Friday is always an unserious day,a day people give themselves off day from work or school, people already have this notion that Friday is a day they can enjoy themselves,stay at home or find another thing to do. Friday is always a good day,as a student now,all our lectures ends on Thursday, we don't always have lectures on Friday so it's always a stay home for us. I love Fridays most times, it gives me chance to take care of myself.
This is what I think about Mondays and Fridays. Thank you for reading 👍👍