The throbbing pain in my head woke me up. I open my eyes but see nothing. It's dark. Why can't I see anything? I blink my eyes multiple times but there's still nothing to see but darkness. I felt my forehead furrowed in wonder. Then there, I sense something tied around my head to cover my eyes. This... Am I blindfolded?
I feel a warm liquid slowly flowing down from my head. I want to touch it, to know what it is. Just then I realized, my hands are tied. Why am I in this state? What the hell happened to me? Who the hell did this to me? Seriously, this isn't funny to be a prank.
Think, think, and think. What was the last thing I can remember? Right, I was with Eliana. She invited me to drink in a bar and we talked. We drink a lot to make her forget about her problems. I passed out and I don't know what happened next. Where is she? Are we in the same situation right now or maybe this was all her schemes? What would be her motives, though? She isn't that type of person. And, how could she even do this? We're friends.
I guess this isn't the time to ponder such things. I have to break away with this rope that is tightly tied to my hands at the back of this chair. I tried shimmying my hands to create friction and bend it to loosen. It's still too tight, so I repeat the process over and over. Isn't this what they often do in the movies? Now is the time to execute all my learnings from watching tons of action movies on Netflix. It's tight, and it hurts every time I move. This is a matter of life and death. No need to complain. I have to endure. I can't give up. I was gasping from keeping my whimpers with the pain I gain from shimmying the rope. I don't know if the culprit is just around the corner. I have to be quiet and I can't be caught.
I haven't tracked the time of how long I have been doing this. It surely hurts. I can feel the bruises on my wrist. Finally, the rope loosens up and my hands have broken free. I take off the blindfold out of my eyes and the brightness of the light coming from the holes of the roof greeted me, making me close it again for a second. What the hell is this place, anyway? It looks like an abandoned warehouse. Seriously, this is like being kidnapped in movies. You were unconsciously brought to a strange place, tied on a chair, and blindfolded. This isn't a prank indeed.
I look around to see if someone is around. There's none except for old and scrap items lying everywhere. The whole place is silent. I walk around to find the exit. I walk towards it and it wasn't locked. I was about to get out when I heard something. Is someone screaming?
"Here. Please come here! Please.. please help me!"
The voice is familiar but, where is it? I go back and look around once more. There, I heard someone banging faintly on a metal door. Found you. So the voice came from a broken and scrap freezer. It was chained and locked. How can I open it? Oh, dear! Wait up. I look around if I can find something to use, so I can destroy the lock. There at the pile of scraps, I found a piece of a metal bar. I hurriedly hit the lock with the metal bar with all the strength left in me until it broke. I shove the chains and open the freezer. Goodness, this wasn't functioning, or else whoever who is here would freeze to death.
"Okay.. and there you go! Hey, you okay?" I muttered as I opened the freezer. There she is being placed tightly in the 4 corners of this broken freezer. She's not responding to me.
"Hey... I asked if you're okay—what... Eliana?!"
So, here you are. I have been wondering where you are and what happened to you. It seems like we have both been put in a life-and-death situation. I carefully help her get out of the freezer. Her forehead has bruises and even on other parts of her body. It looks someone beats the hell out of us while we were unconscious.
"I thought I am gonna die..." She said weakly, sounding like about to cry. Who wouldn't be in this case? The one who did this to us is the worst person in the world.
"I wonder why this happened. Who would do this despicable thing? What would they get from doing this?" I asked, anxiously. She became silent, perhaps thinking the same thing as me, and could not derive any answers.
I lead her to the exit I found earlier as I told her how I broke free from being tied in a chair. I told that I just executed what I learned on action movies that I have watched in the past. I bet this would be funny if all of this was just a prank. Oh, but hell no, this is real. We were walking endlessly trying to get away from the place but still can't see where we could ask for help. A secluded area indeed, just how did they bring us here?
The blood from our bruises dried already from how long we were walking. I bet she is as exhausted as me now. I can hear her gasping for air but we can't stop. We can't be complacent that they were not chasing after us of they knew that we escaped. We suddenly stopped at the sound of a gunshot from the distance. We hurriedly run and hid in a big tree, both trembling in fear of getting caught.
"Who is that?!" Eliana said in a whisper, just enough for me to comprehend it.
"I don't know, that person must be looking for us now," I responded.
I don't know what could happen next to us here but I do hope that the person wouldn't find us here. Somebody help us. I badly wanted to get out of here and go home. Just... What in the world is happening to us?
---
Here's my point of view as Eliana's savior @Ellehcim in here continuation, "Where Am I? | Pt. 2". I just want to join the fun but I don't know why I wrote this with a straight face feeling hungry. I just hope that I wrapped it up, though. Anyways, this is an entry of course our #prompfactory.
If Elle's was Part 2, and mine is Part 3, the first part is here, "Where Am I?", by Prof. @meitanteikudo.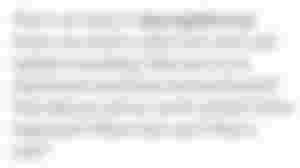 I didn't exactly continue the story but just wrote a point of view of another character related to the second part. Anyway, if you are interested and have some ideas in mind there to continue this prompt, just feel free to write about it.
WANTED: Villain (at the next part)
That would be fun if someone could play that role next.
---
Thanks for reading!