When Your Child Takes After You But Is Too Spoiled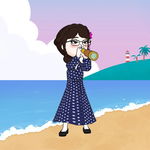 If it's not the timing of our schedules it's the network signal that prevents us from communicating. I haven't contacted my Mom for a few days now. I miss seeing my daughter's smile even though she doesn't like to talk to me that much. I can't blame a child since it is me that is at fault there. If I'm always there by her side guiding her most of the time, maybe we are as close as she is close to my family members.

I'm not that jealous or something. I'm even thankful for that. At least, they accept and love my daughter more than they love me but there's quite a flaw there. They love her so much that they don't want to get angry about whatever she does. They take any of her actions as cute and enjoy getting amused by them.

Well, I don't have any issue it's adorable. I'm just that not all of her actions are tolerable. Some actions should be corrected and improved while in a young age. Just look at a young tree. If it is a straight one at a young age, it will grow straighter. Though, if it is straight but gets bend while younger and you haven't done anything to place a guide in its stem to straighten up, it would grow in a wrong way as it grows older.

I believe that it is the same logic when you are raising a child. They will never know that they are wrong if you don't correct them. They will just think that it is right and just continue doing it because they still can't discern things properly. I often tell them not to be afraid even if she cries louder if they correct her and even if she would have tantrums. It's just natural for a child to cry often since it is their way of seeking attention and complaining.

I don't know if they are listening to whatever I'm saying since she just getting worse every time I call them. This is surely a disadvantage of long-distance parenting but it can't be helped since I have to work in a faraway land. I just call them from time to time to check on her and talk to her sometimes when she is in the mood to talk to me.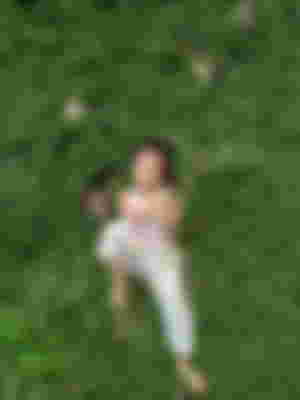 There she is, playing on the grass again. She liked rolling in the grass until she would feel that her body is itchy.

Like what happened this morning, we talked via video calling for two hours straight. My mother was telling me about her mischiefs in the past few days and her attitude is very like mine. I admit that I'm also stubborn and mischievous when I was a child but she is more.

My Mom told me that while my Mom is washing the rice that is to be cooked. She put small stones in the pot where there's rice in front of my mother. Then, she just laughed so hard, so very happy about what she had done while her Grandma had to pick up the stones that she put and washes the rice again.

I was surprised by this to know that this is how mischievous she is now. When we were kids, my mother would always teach us not to play with the rice because we treat it as a sacred blessing from God. I'm also that mischievous but I did such a thing to our rice. My mother is the one who taught me that and I don't know how they are teaching her there that she doesn't know it.

Then just this morning while we are talking on the phone, she scooped a handful of rice grains from the sack beside my mother. I was surprised when she poured it happily into my mother's head. She even messed with my mother's hair to spread the rice grains on my Mom's head. She was jumping for joy while seeing the disappointed look on me and my Mom.

My mother is just silent and just takes off the rice grains above her head. When I scolded her, she just lay on my Mother's lap and her back was on me. My mother just chuckled softly while patting her head. If I was there, maybe I already have pinched her thighs or her butt and I will give her a proper lecture. Then, my Mom just told me that I was also that mischievous when I was a kid and that she really have taken after me.

Though she takes after me, it's not the point there. I mean, they should at least correct it, not get amused by it, right? That is also one of the reasons why I'm excited to go home, so I can guide her attitude and treatment of everyone. If I'm kind of bossy, then she is times three as bossy as me. She would give orders there without even calling them with respect. She would just call them by their first names like they are all her younger brothers and sisters.

Just a few more days to go and she'll get her sentence from me. I can't wait any longer to pinch those chubby cheeks of her when she does pranks on them again.
---
Now, you all saw my little devil. 😅 Thanks for reading! Lead Images edited from Canva

You can also find me at;
Twitter|Instagram|Telegram|Torum|Noise. cash