Typhoon Paeng and Some Random Thoughts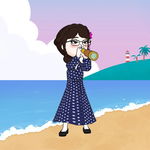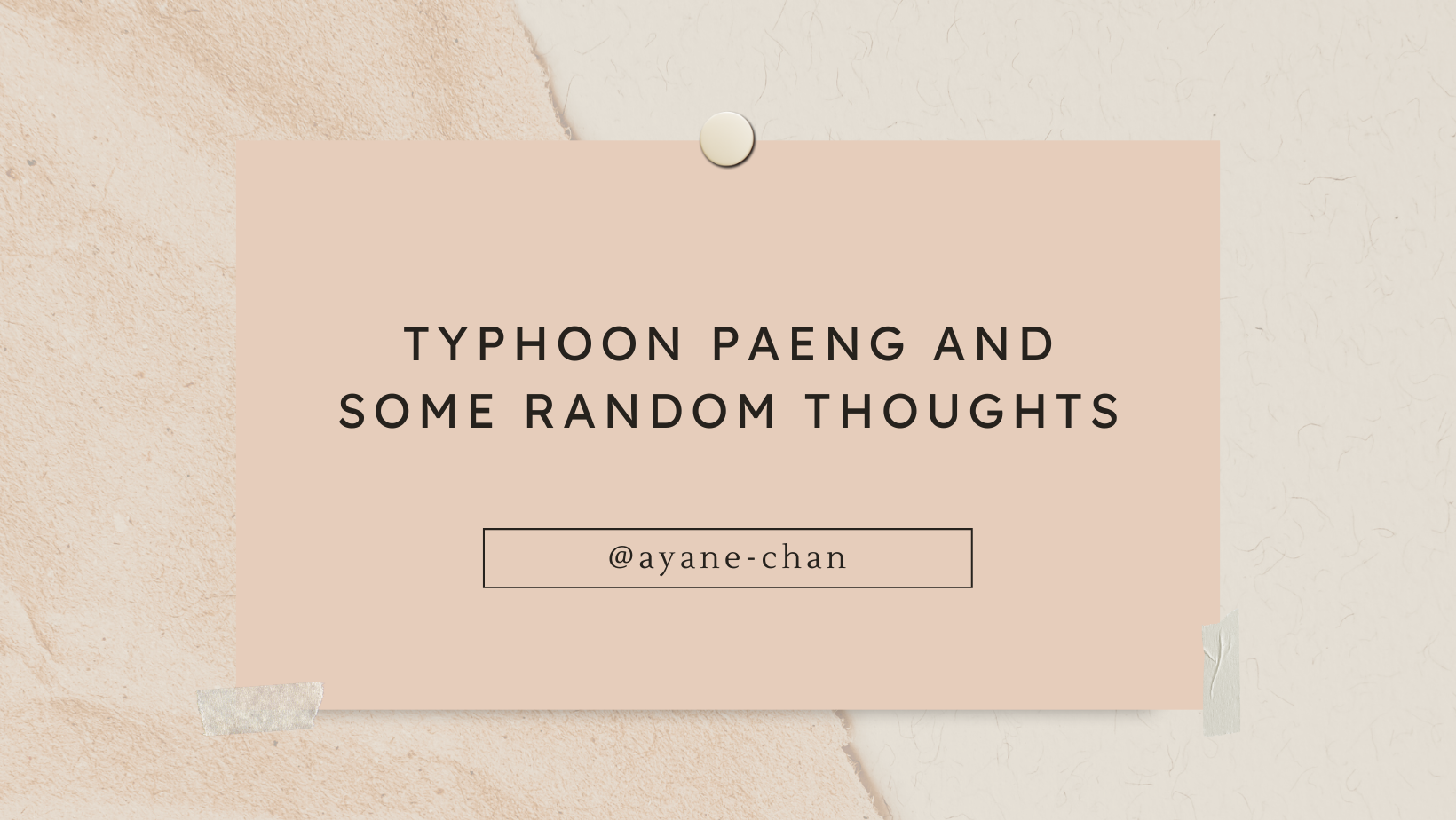 We are now again in that usual time of the year where typhoons are passing by the country with its cold and strong winds and heavy rainfalls causing calamities, disasters, and worst, casualties. Yet, let's hope and pray that we wouldn't come to the worst part and would wake up the next day safe and sound with our loved ones. As you might have noticed, every body in the government and every one in your local area, they are all preparing, on standby, and alert for the every possible worst case scenarios that will happen in the next few hours. Well, it's a tropical storm that we are talking about, you can't expect it to bring anything good to us except for the volume of rain that it could add to our water supplies in your local reservoir. Aside from that, nada.
The localities in my place hasn't relaxed ever since yesterday morning. At first, we were just experiencing light rains and it was still tolerable at noon until the afternoon but at around 4 pm in the afternoon, the school had announced that all classes from 5:30 pm onwards were suspended due to heavy rains. All of the students are urged to go home early and keep safe in their respective homes. Online classes are ongoing but those who have poor connections were given considerations not to attend the class at that hour.
The NDRRMC keeps on sending us warning messages to be kept updated of the situation which is currently happening in the neighboring towns and in the whole region. Yesterday, it was only the an orange warning, but just this afternoon, the warnings was lifted to red, which means the situations are worse and some places in the regions are experiencing floods and probably landslides. I wanted to read some news to keep myself updated but seeing it unpleasantly, I can't take it. The more I heard of their situation, the more I thank God that He has put me in a safer area where I can't experience anything like that and the same to my family.
Instead of being sentimental as I hear the heavy rain drops outside my room, I have been pondering instead. The trainings that I have trying to learn right now are meant for this kinds of situations. It's not an easy job, and will require all of the courage and determination that I have within me. Am I built for this? Is this really my calling? These are the questions that popped up in my head as I was staring to nowhere.
I'm not sure if I can rescue all of the people in need in the future but I'm sure that I have the heart to help them. Every time I see those ambulance and the team that were deployed, I feel like being a part of them. Perhaps, the dreams that I have long been burried since 4 years ago when I gave it up back have been resurrected and haunting me. I don't need to escape from, but I'm following its call and making myself better and be ready to take the assignment.
Seeing the responsibilities and knowing how hard they are, and also to risk my life in the line just to help and rescue people from this kinds of danger is fulfilling. Knowing that I can have some abilities to be of help to community is my motivation to continue this training, no matter how draining and tiresome it would be in every session. And take note, I'm a volunteer and if I could make until the end of the training, I will be a reservist. I could be also a full pledged instructor for the next batch of rescuers. That thought alone is enough for to keep going but if there's a compensation for all of my hardwork, then it would be nicer.
Perhaps, it was the cold weather that's making me blue all of the sudden but let me still remind to be alert and ready anytime as we are experiencing heavy rains and string winds. Be vigilant in your surroundings and keep an ear for the upcoming news in your local area. Charge your batteries and powerbanks. Prepare your flashlights for the possible brownouts. Stock some groceries, so you wouldn't have to go out in the rain to buy your food. Prepare your go-to bag if you will be requested to evacuate in a safer place.
That's all. Stay safe everyone! Let's see each other in Hive. Here's my profile.

Lead Image is made from Canva

Images are mine unless specified

You can also find me at;