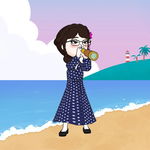 I have read a lot of articles here today about how depressed they feel. I have read something about a tragic fictional short story, an article using metaphors to portray their emotions, and freewriting that contains how depressed they are. I have experienced how it was to be depressed and until right now, there are still times that I'm emotionally unstable. But onlookers here say that I'm emotionally unstable most of the time, though. Lols.
All I'm just saying is, I feel you, guys. A big hug to all of you out there.
I'm not an expert but I have some ways to trick my mind and emotions. I have developed this habit from years of being an unpredictable being. Like when I watch tragic movies or anime, read tragic manga, or listen to a sad song, my emotions got easily tainted or influenced. I'm going to be depressed like I lost a loved one or like I'm heartbroken from a breakup. However, whenever I felt something like that, I can turn it upside down and replace it with a hyper behavior.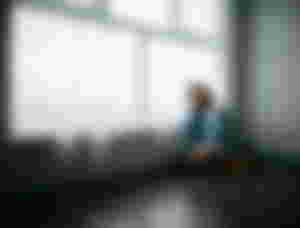 #1 Read Comedy Manga or Watch funny videos and animes.
Whenever I felt lonely, I would just read comedy manga, watch funny videos on YouTube or other social media platforms, or watch some RomCom, Sliced of Life, or purely comedy genre of anime. In this way, while I am laughing at what I'm doing, I can forget temporarily what am I getting depressed for.
#2 Make Yourself Busy.
Another way to forget your pain, make yourself busy. You may work hard and focus on it. Play games so you could avert your full attention towards it. Do some chores at home. Just basically any works will do as long as you can turn your attention to something and forget about what you feel.
#3 Write it down.
If you are fond of diaries or journals, that's better. This is a good idea if you don't have someone to confide in when there's something that's making you uncomfortable and pulling you down. Just write all your worries away. Write anything that comes into your mind or whatever you are feeling right now. Even if you can barely explain it and you are struggling to put it into words, just write how difficult it is. After you have written it all in your diary/journal, you can feel great relief, lessened stress, and a much lighter feeling.
#4 Listen to music.
Music can help a lot in turning that feeling upside down, or shake it off a little bit. If you want to feel like there's someone who understands you, then listen to music wherein you can relate your situation. If you want something which can shake all that feeling away, then listen to hyped-beat music that can either make you dance or lighten up your mood. If you want to feel something that can clear your gray skies above your head, then listen to happy songs. If you want something that can make you imagine things and take you to your ideal world, then listen to a dreamy symphonic orchestral with a bit of rock and pop kind of music. Anime openings or official soundtracks mostly have that.
#5 Vent out to a friend.
This would be my last resort if those ways above wouldn't work for me anymore. I'll chat with my friends randomly and straightforwardly about my situation. Since I'm an emotionally unstable kind of person, they're not surprised every time. It's much better to have a friend that can understand you if you want to share or let out what you feel. It can refrain us from getting judged, bullied, or misunderstood.
If not, then feel free to try it. If it works for me, maybe it will work for you, too. My ideas aren't that harmful that can cause your mental health to break down more, anyway. I hope those tricks can help anyone of you here who are suffering from mental stress, unstable emotions, and depression.
There's a much-powerful trick among all of those, though. That is always praying to God. Confide with Him, talk about all your worries, problems, and issues. Then, He will give you answers, peace of mind, and guide you to the right path.
I'm hoping that you would feel fine after reading this.
---
Thanks for always being here to spare some time and effort to read my articles. I am always grateful to all of you. I greatly appreciate all of your undying support for me. Then, until next time...
From your broke Farm Girl,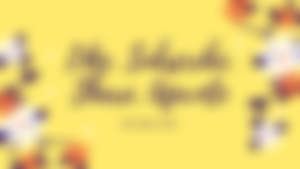 I'm also at:
Twitter|Torum|Noise.cash|Telegram|Novelah
Date published: October 29, 2021
Title: Trick Yourself When You're Feeling Blue
Author: Ayane-chan